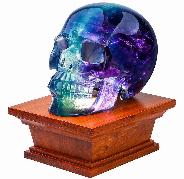 Rikoo Rosewood LED White Light Display Stand, Crystal Lamp Wooden Base for Gemstone Crystal Stone Sculpture & Mineral Specimen
Item ID:S0000885
Size:5.9"x5.3"x2.6" (150x135x67 mm)
Weight:
Material:Rosewood
Product Video
Product Pictures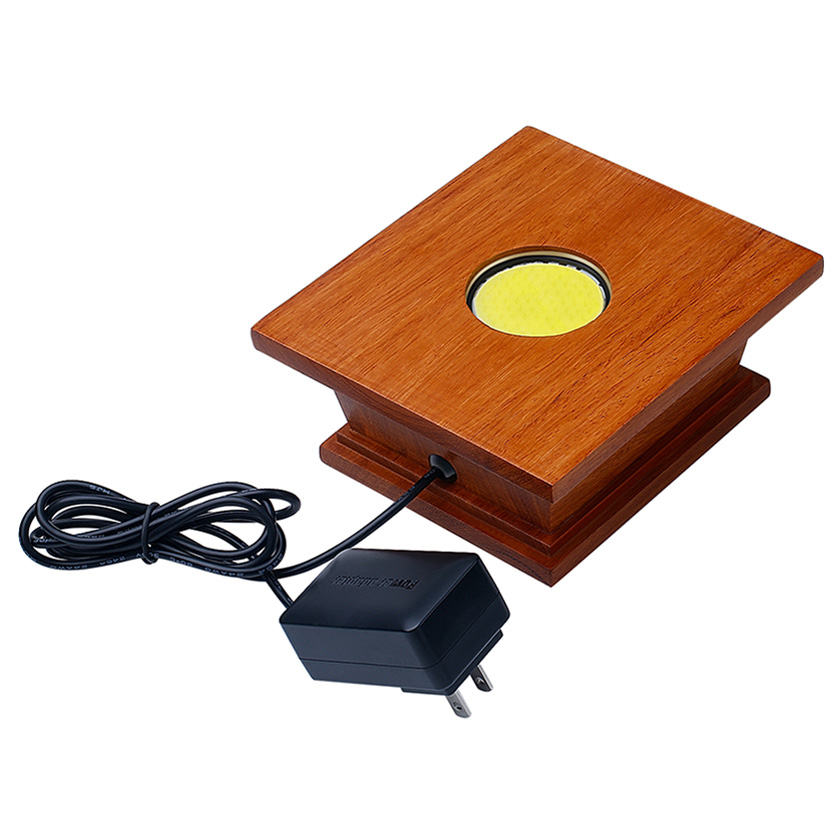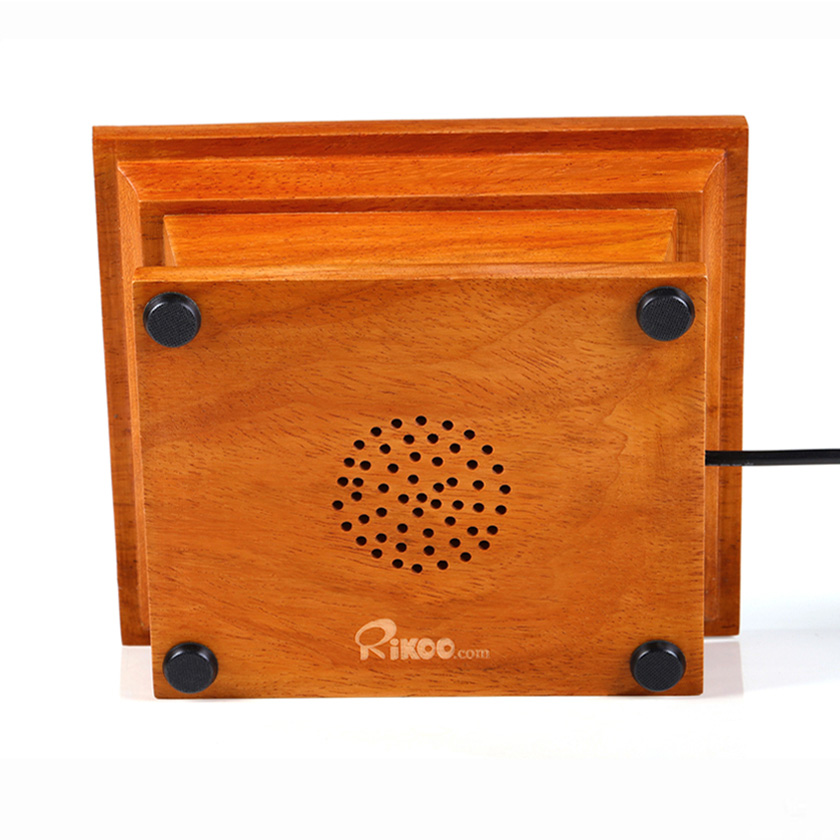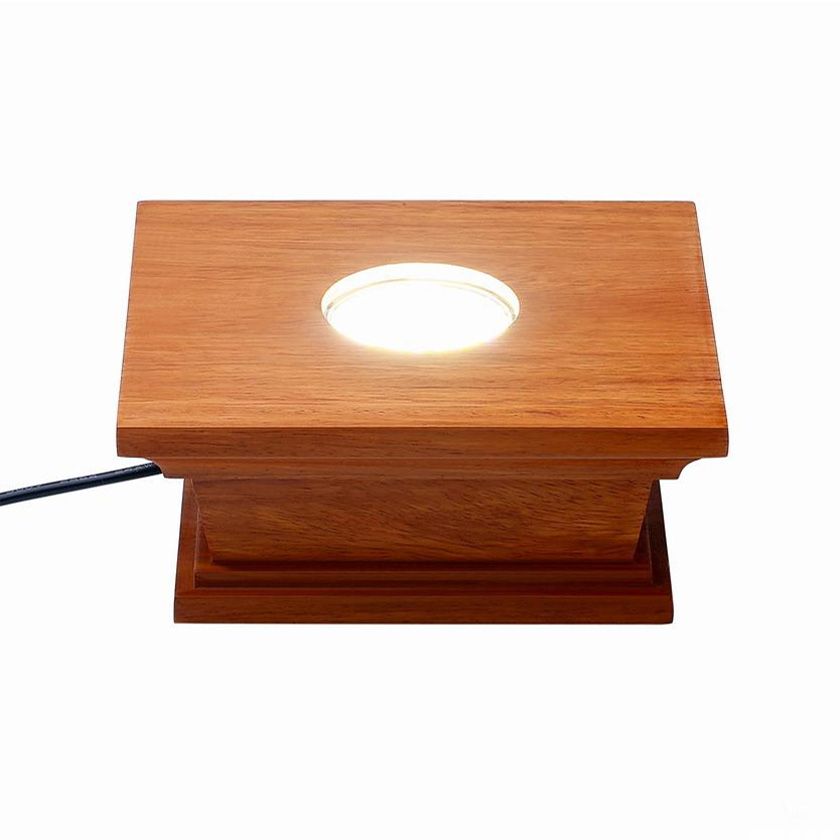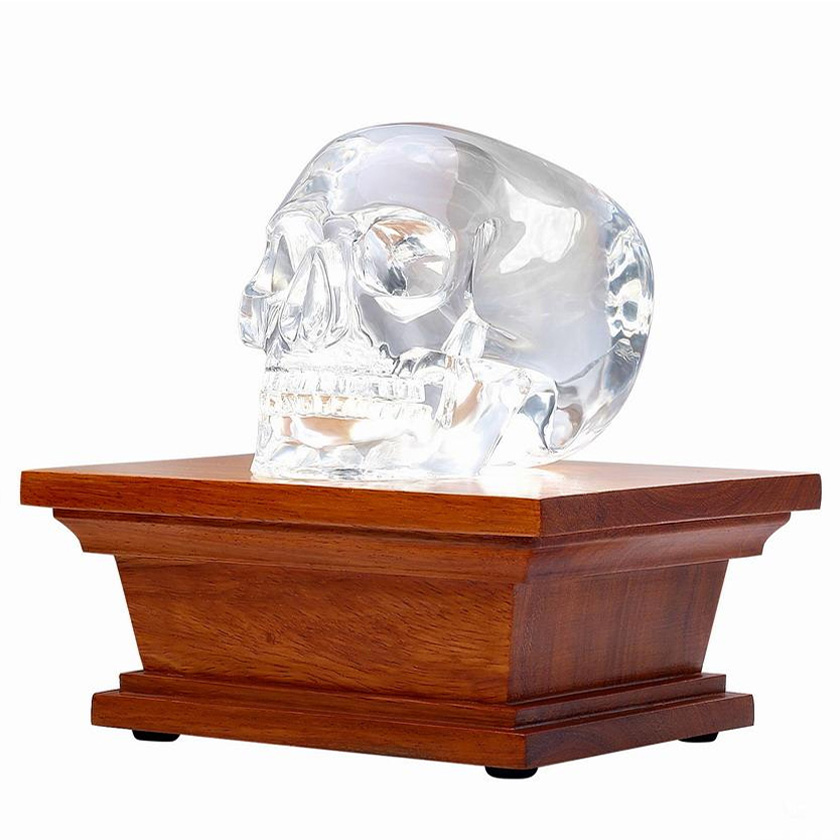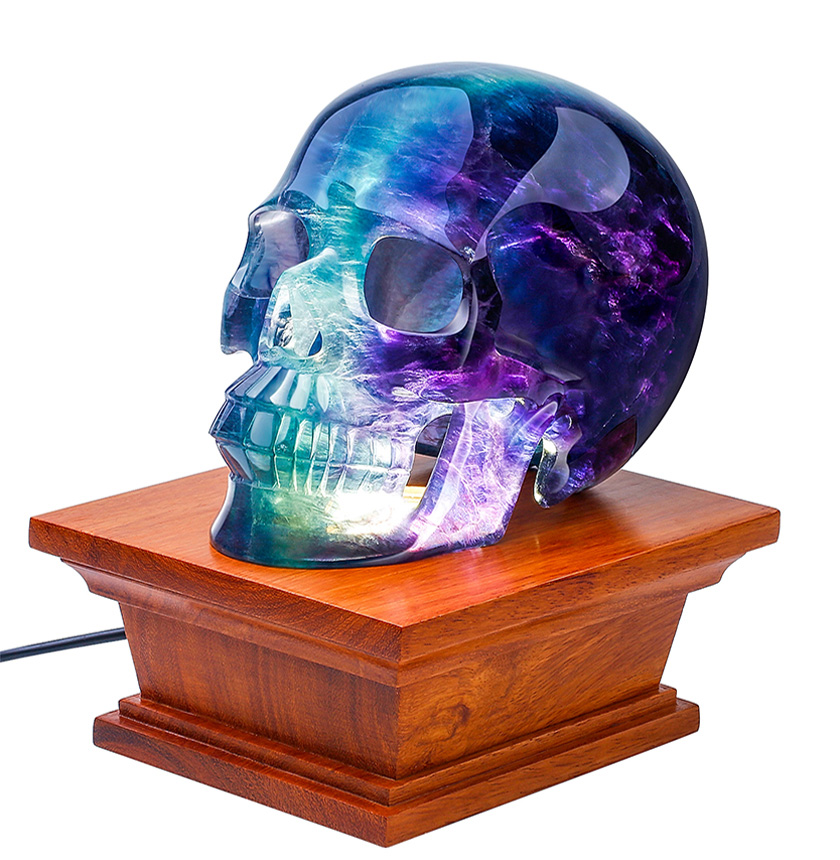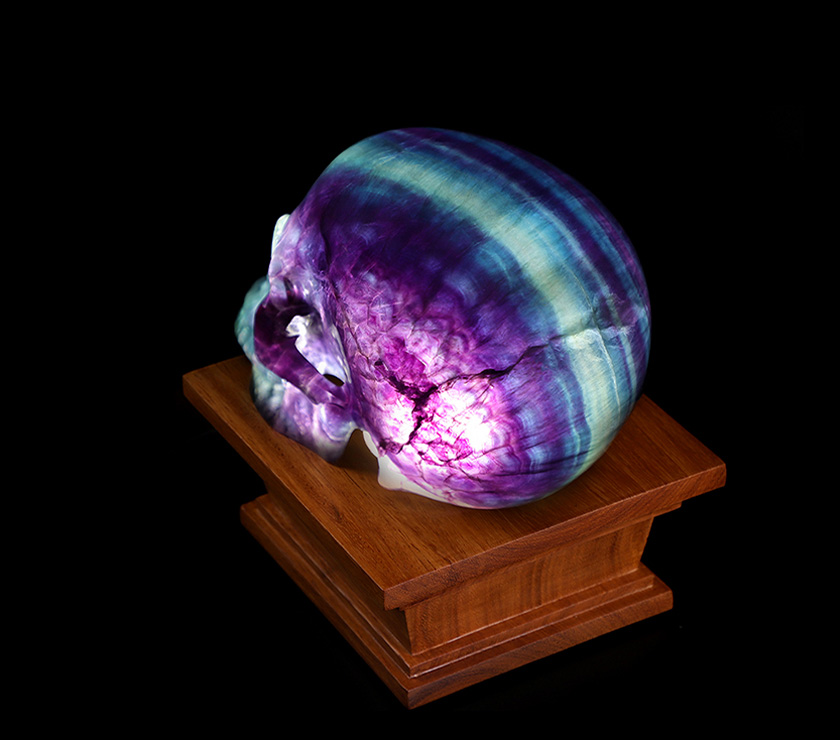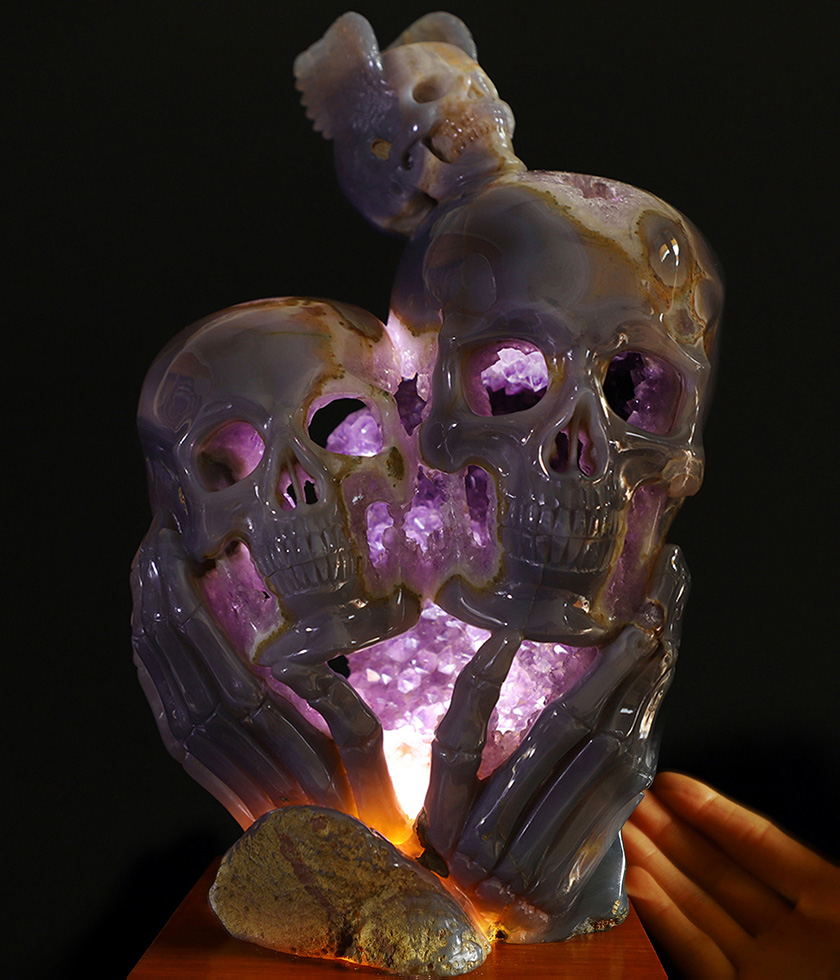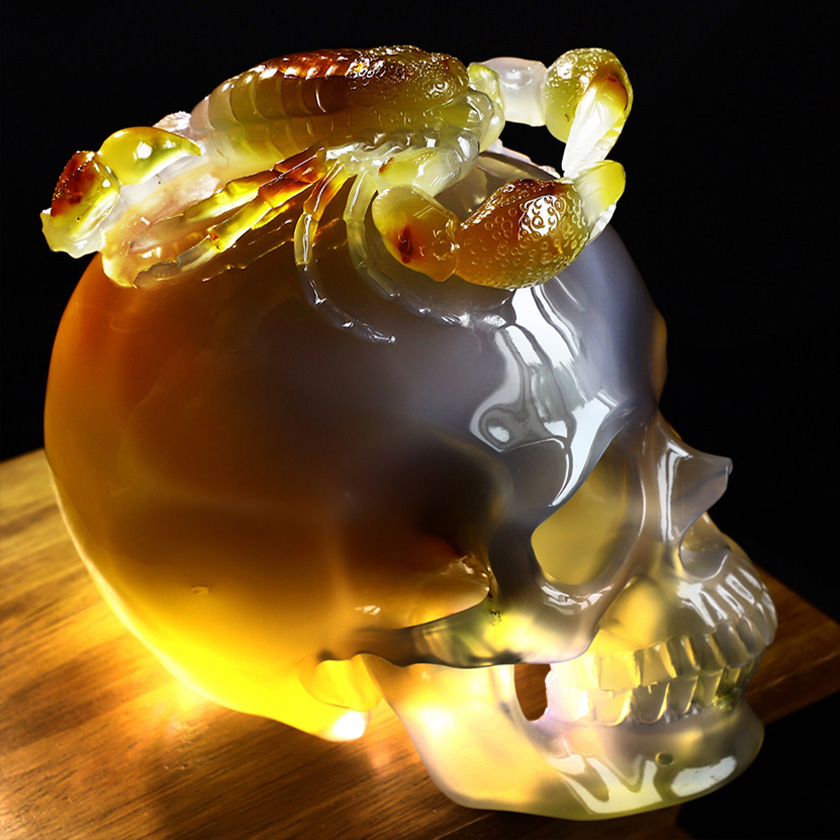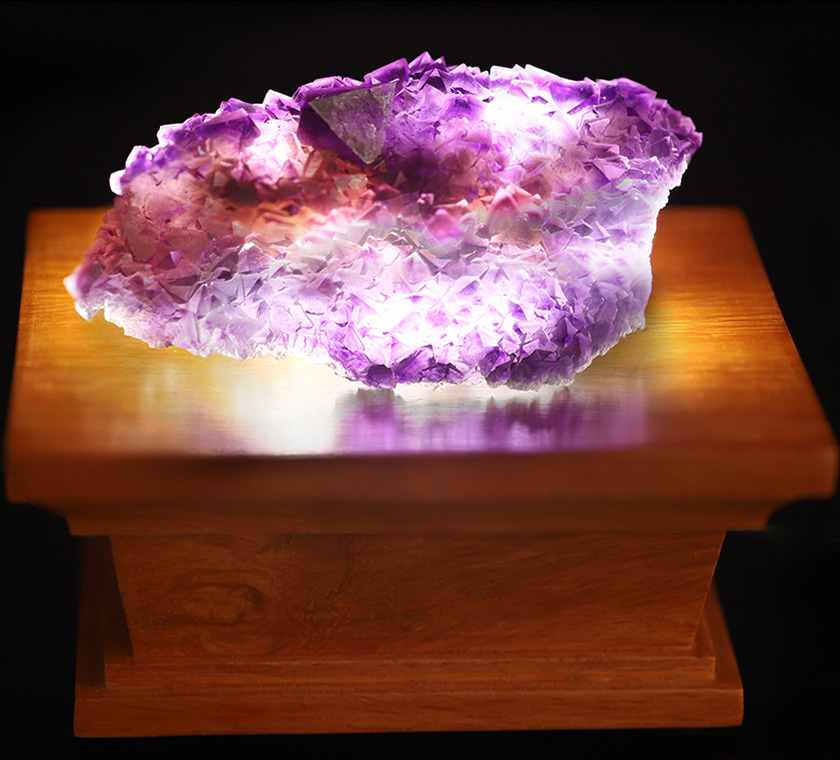 Product Details
Rikoo, Skullis' parent company, proudly presents our exclusive new light stand for displaying your cherished gemstones, minerals, and crystals.
1 Display Transparent Stones
When displayed on this beautifully crafted stand, transparent stones like quartz rock crystal, amethyst, citrine, fluorite, aquamarine, etc., will reveal their inner dimensions to your exploring curiosity. It's a captivating sight, drastically altering your sculptures or specimens from what you're used to!

2 Display Translucent Stones
Translucent gemstones, like carnelian, agate, rose quartz, amber, etc., will be gorgeously displayed as well. Illuminated from below, these can shine with dispersed light to create a glowing magnificence, greatly enhancing your beloved stones with dramatic effect.

3 Display Druse & Geode
Druse or geode that has a cavity inside or on surface will find it a perfect company. Amazing colors will be shown or enhanced, since most druse or geode menerals are accompany with transparent or translucent crystal clusters. The stand certainly will maximize the sparkle of your favorite geode, druse specimen!

4 Display Many Kinds of Sculptures, Statues and Figurines Needless Led
Due to the display's beautiful appearance and roesewood's delicate quality, it is a good stand for your normal sculptures, statues and fiaurines that don't need the light to show them. Just on one condition: They match the stand in size. From Item 7 below, you will learn what sizes fit the stand. By the way, Rikoo is designing a new stand that has no LED part at all, for this particular use. It will come soon.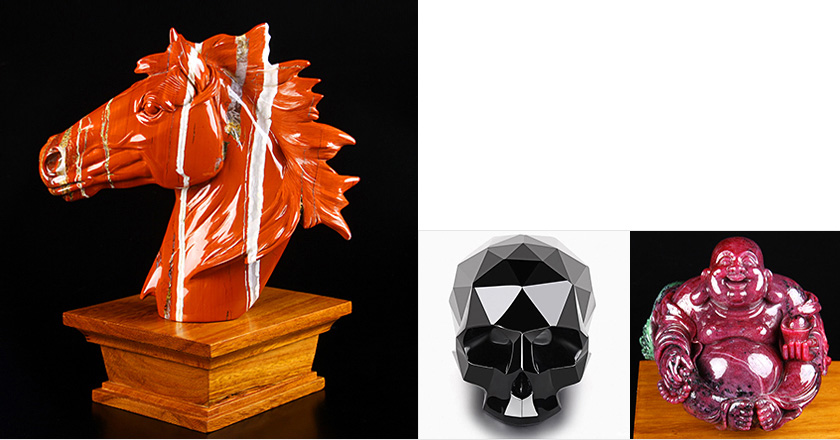 5 What Is Rosewood
Crafted from a variety of rosewood from China, we've deliberately designed this aesthetic display stand to complement the many sculpture designs and item sizes that are most popular with our customers. Because of its beautiful colors and texture, and a very pleasant lingering scent, rosewood has been one of the most loved precious woods in China for centuries. It is a wonderful hardwood used for making high quality furniture, musical instruments, jewelry, and much more.

6 More Details about the Stand
Along with an adaptable, handsome appearance, we set strict requirements on the function of our display stand in the design process. With a diameter of just under 50mm, the white light from the 20 LED array is strong enough for the majority of our standard size sculptures, while safety and power efficiency are of no concern. Using a negligible amount of electricity, you can keep your sculpture lit up for however long you want, with no overheating issues. This stand is rated for 100-240V, and has a Type A plug. Others using different outlet configurations will need a converter to adapt this plug for use. The LED has a 60,000-80,000 hours life, which means its working time is 7-8 years. We guarantee a 3-year's return time! If there is any problem with the stand, we will full refund or replace a new one without any shipping charge.

7 What Sizes of Your Stones or Sculptures Match the Stand
For the best lighting effects, we recommend this lighted stand be used for your sculptures or specimens that have a base measuring between 3.0-8.5 inches (76-216mm).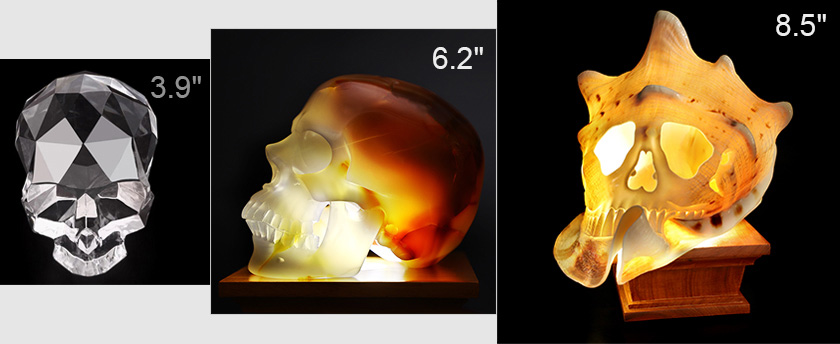 8 A Nice Box Included for Free
Our uniquely crafted lighted display stand comes in a special presentation box, making it a worthy gift idea for your friends as well as for yourself! Our boxes and bags are produced with recycled paper, ensuring the paper for our packaging is responsible sourced. Trying to encourage the whole world to protect the extraordinary natural resources, we are committed to responsibly sourcing not only our product, but also the boxes and bags in which it is presented.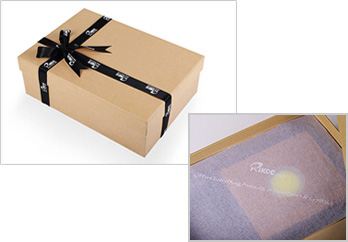 9 Let Your Imagination Go Wild
The video only begins to show the amazing possibilities our new rosewood lighted stand offers to you and your loved gemstones, crystals, minerals, geodes, druse specimens, and more. You can imagine how wonderful your pieces will look on the stand. Also, in the video you may have found a potential benefit the stand offers: Turning your crystal art into a crystal art lamp! If you have a special piece you enjoy every day, there's no doubt that illuminating your fine crystals and sculptures will be a decision you will always be glad you made.

10 Why Rikoo
Rikoo Specializes in offering everything amazing in gemstones: Sculptures, jewelry, specimens and so on. The 14 years devotion in the gemstone area and having been working with over 400 types of gemstones makes Rikoo learn how to show the best beauty of the stones.

11 Specifics

12 Notes
■ The majority of the carvings and sculptures in this video are from Rikoo.com or Skullis.com. Visit our websites to see these and so many more! Skullis offers our incomparable selection of gemstone and crystal skull jewelry and sculptures, and Rikoo is home to our many exclusive, hand carved gemstone and crystal jewelry designs and sculptures.
■ ■ The skulls in the pictures are NOT included in this listing. They are shown for display purposes.

| | | |
| --- | --- | --- |
| ORIGIN: China | HARDNESS: | NATURAL: 100% natural |
The skull pictured is the exact one you will receive.
You are welcome to save or print one or more pictures below as a certification of the skull's Skullis identity.
Click any picture below to view more convinently the higher resolution pictures.