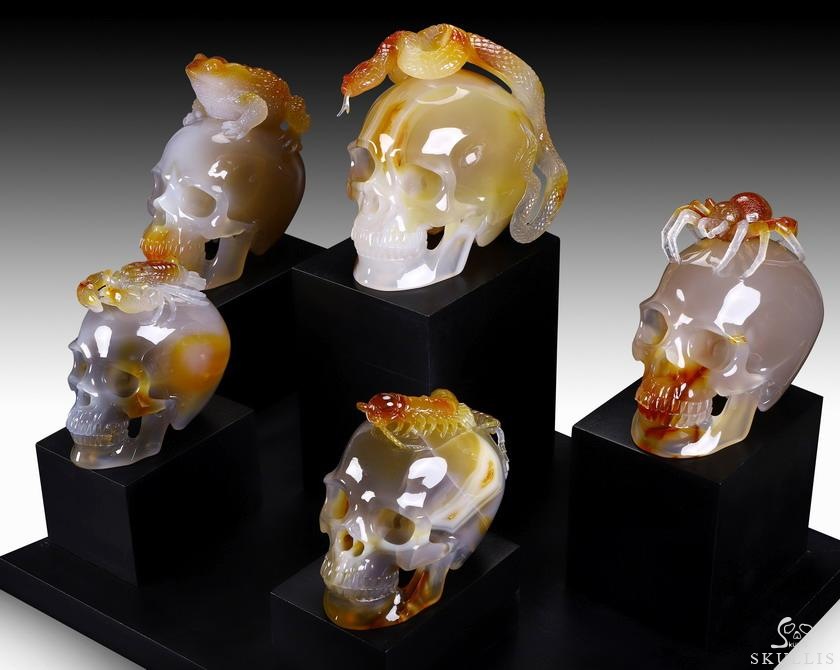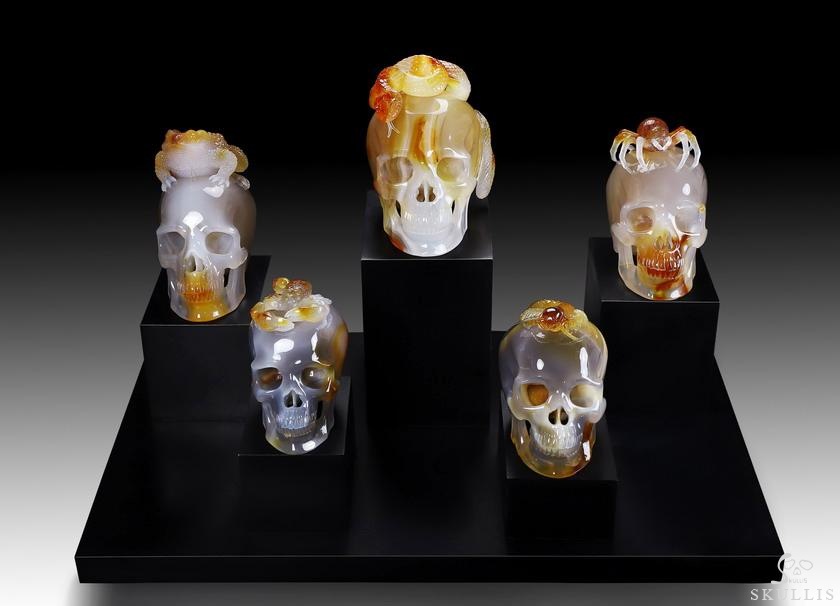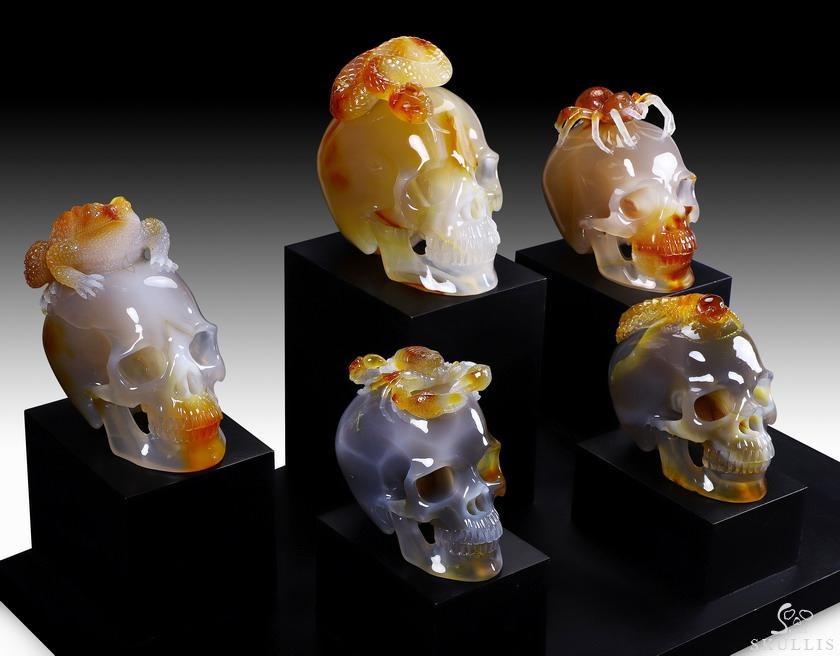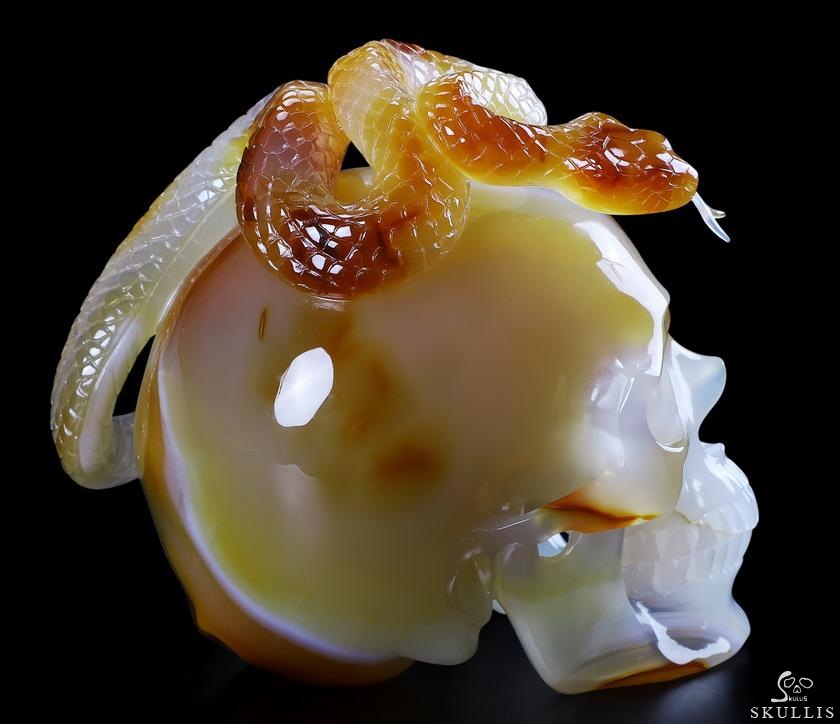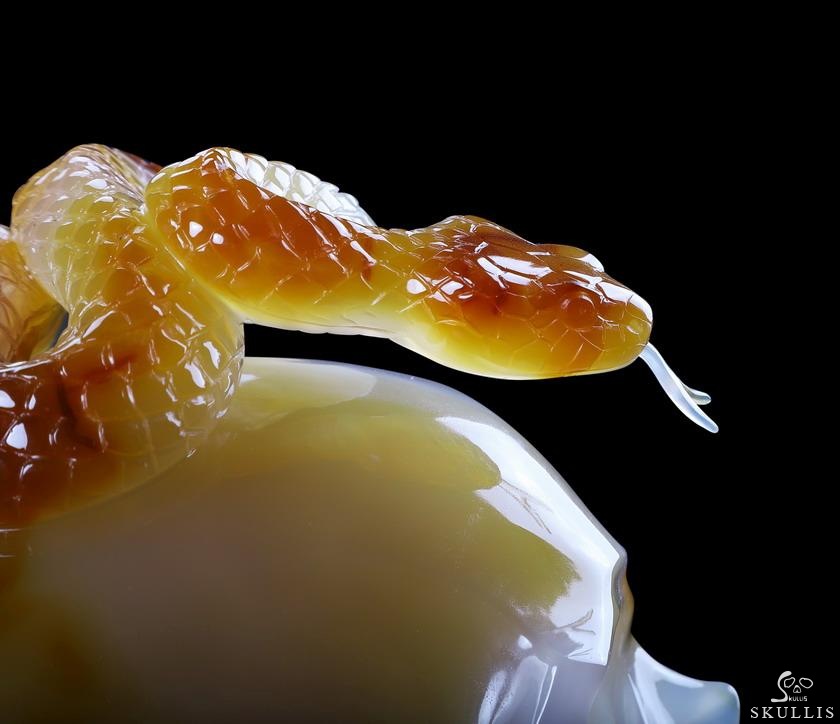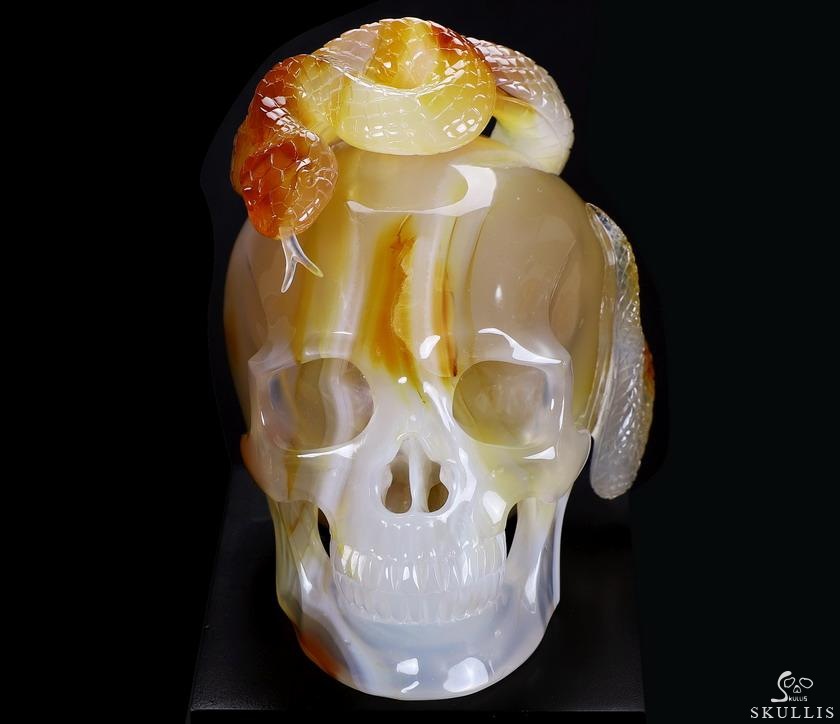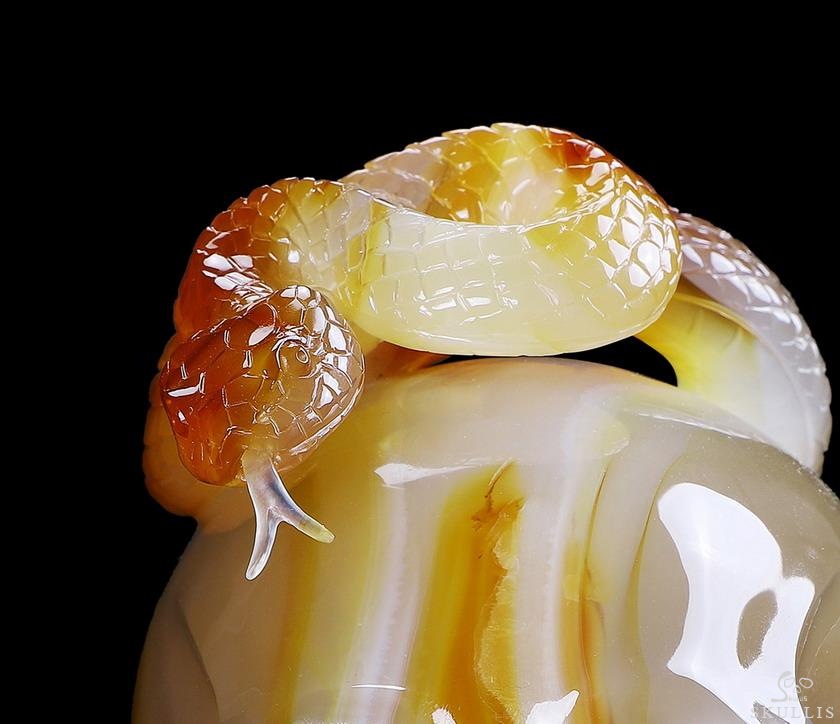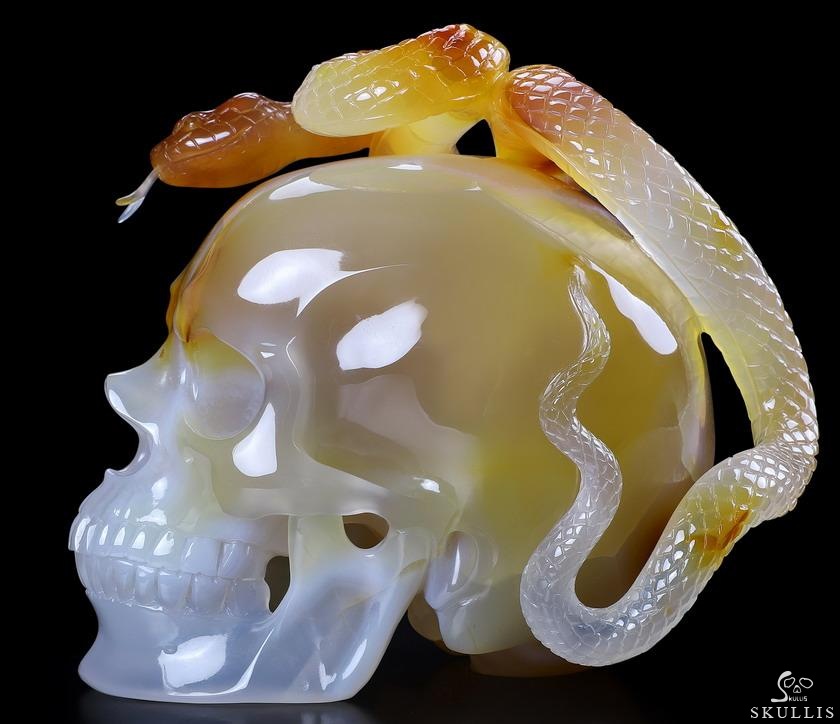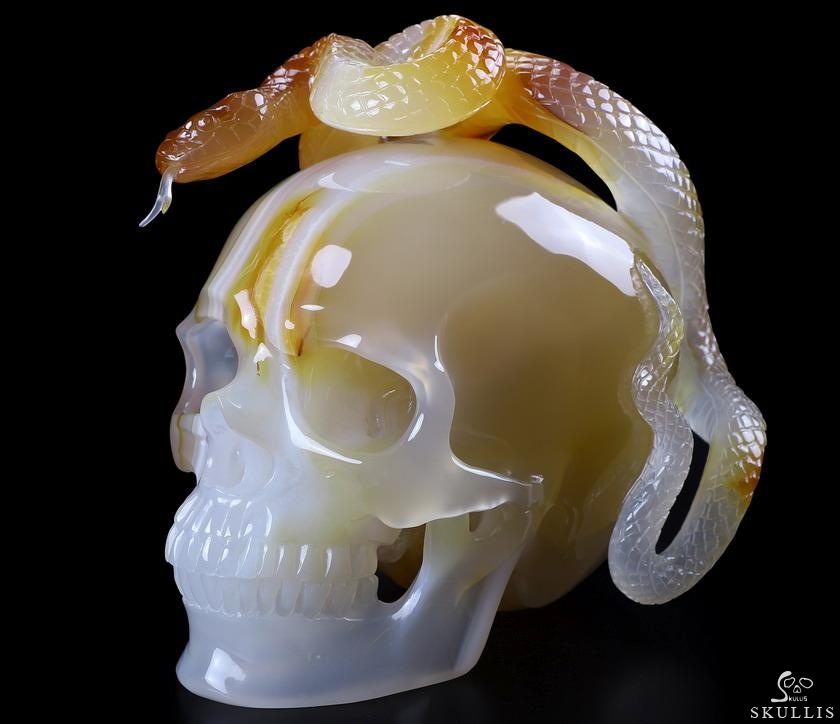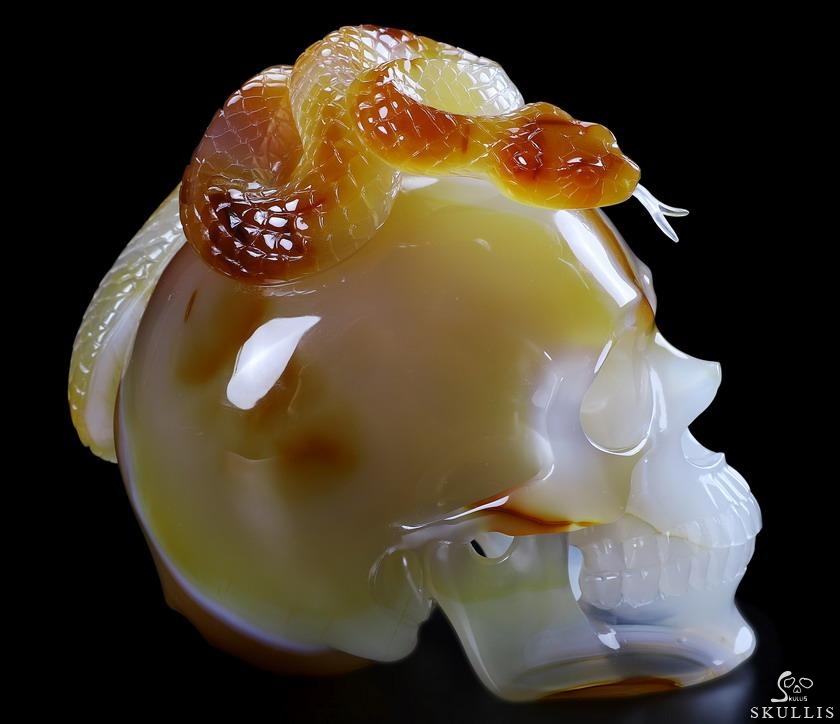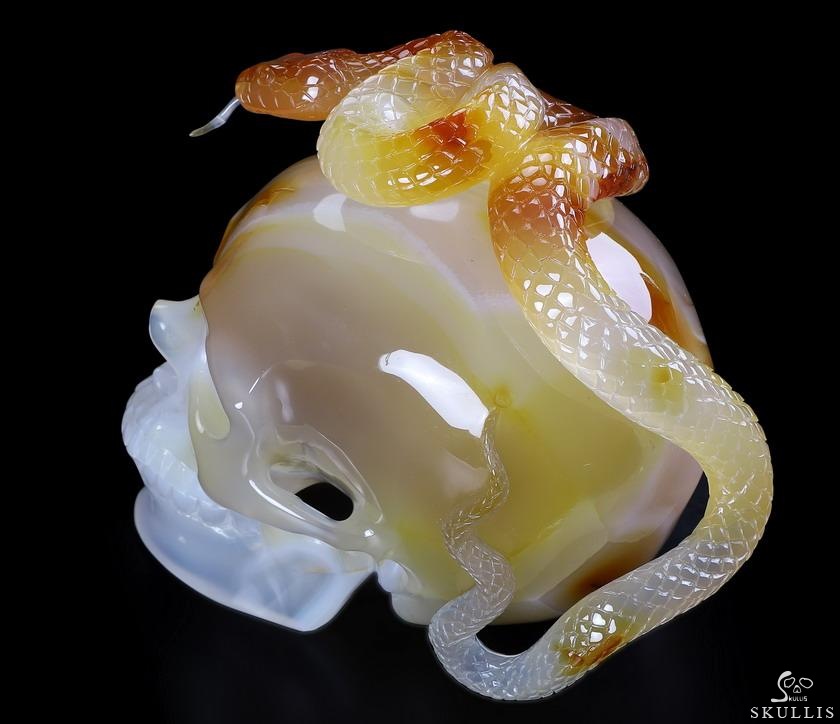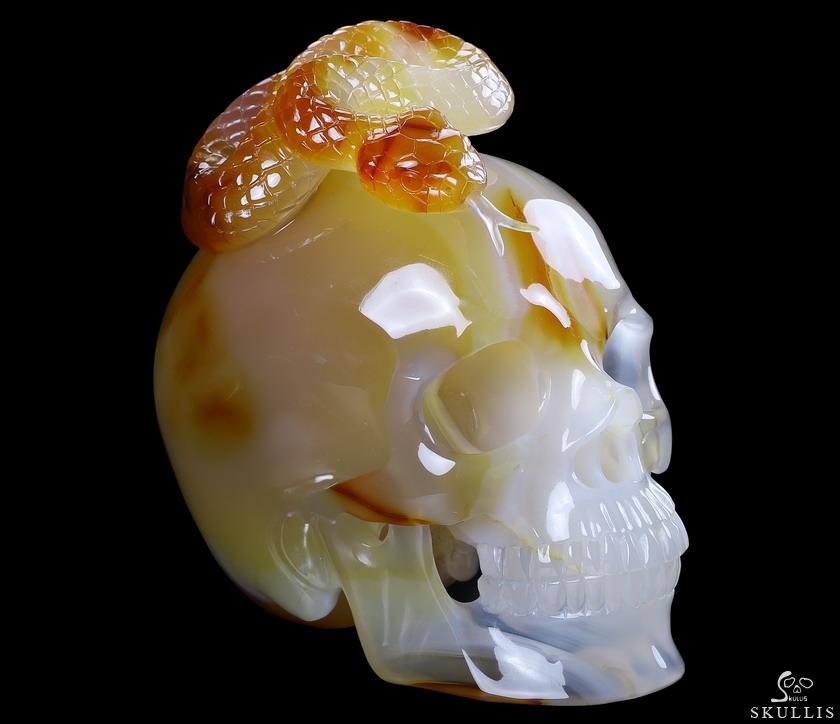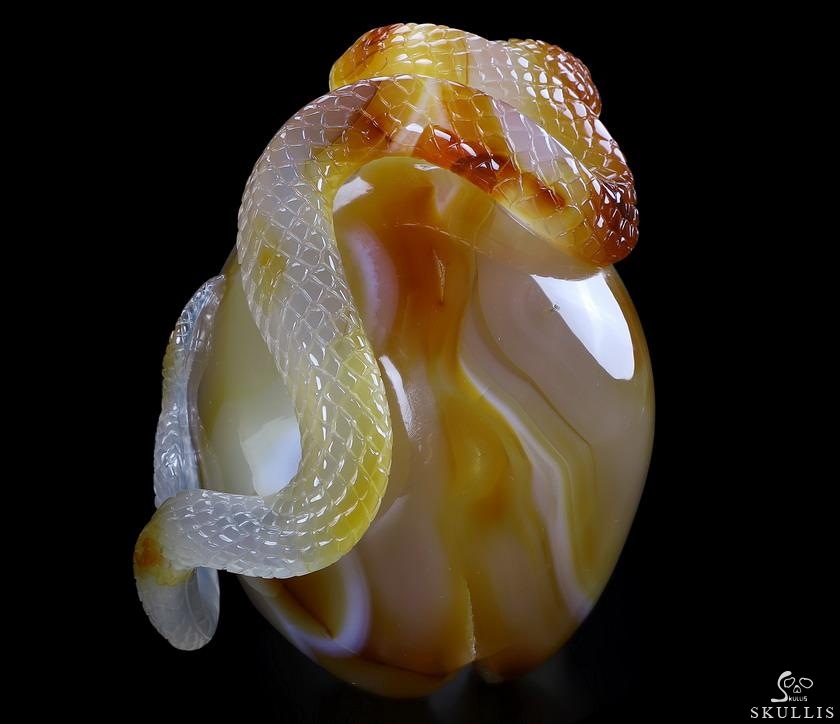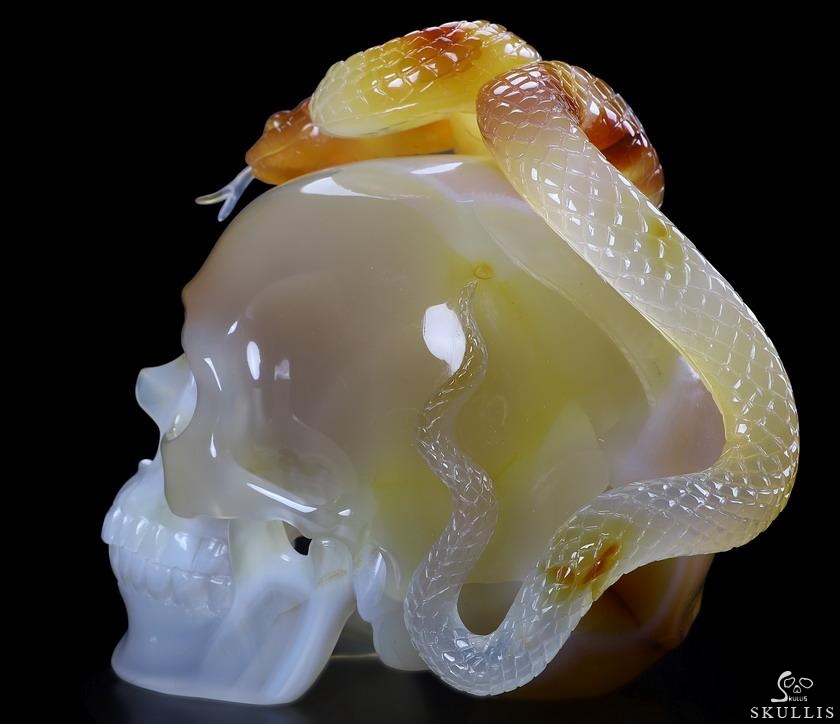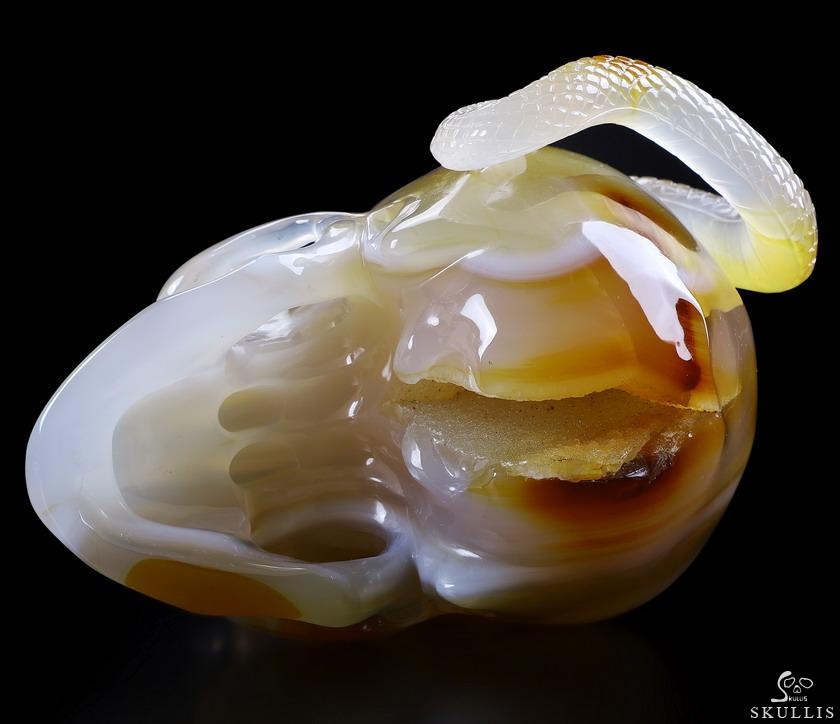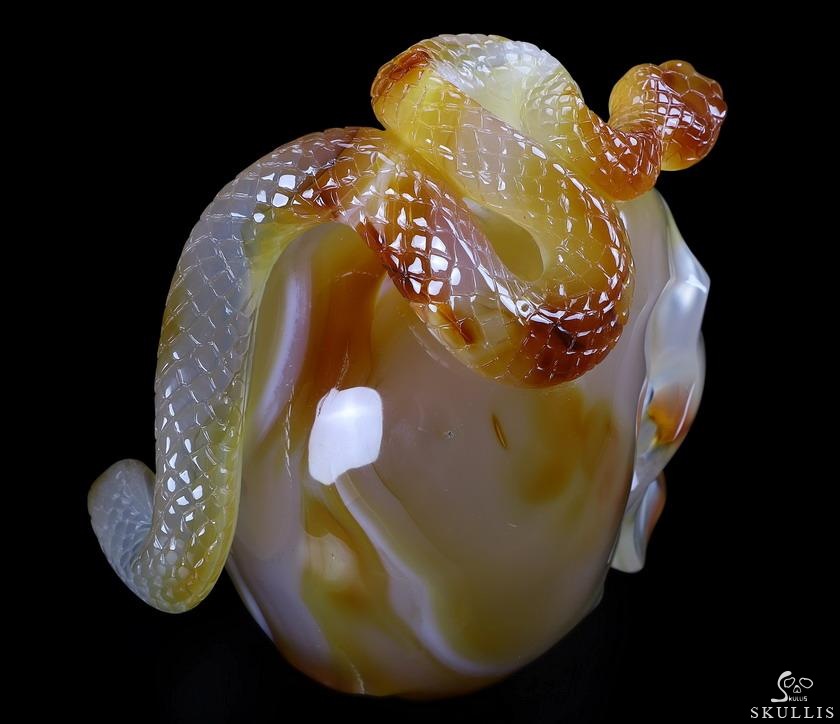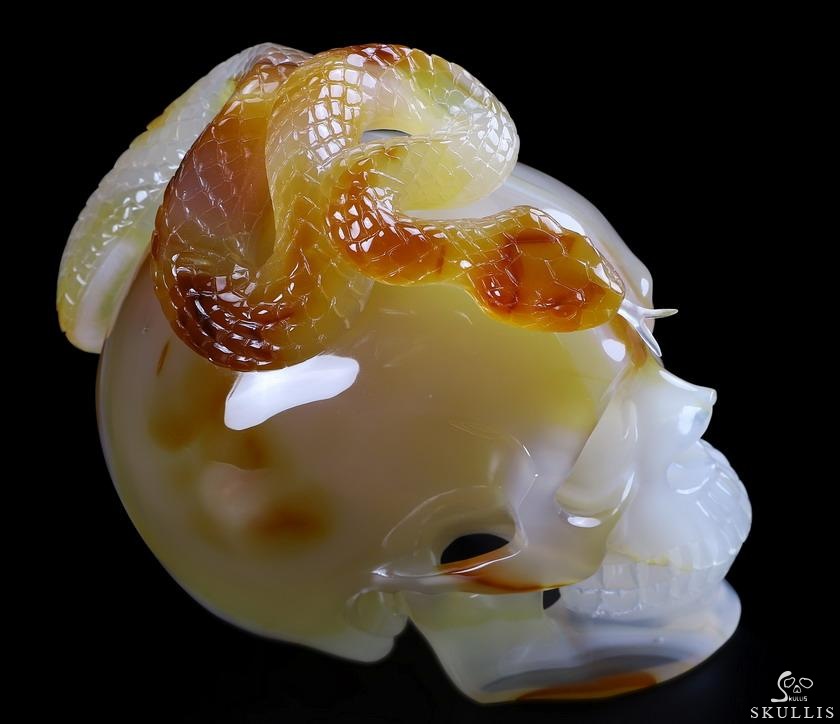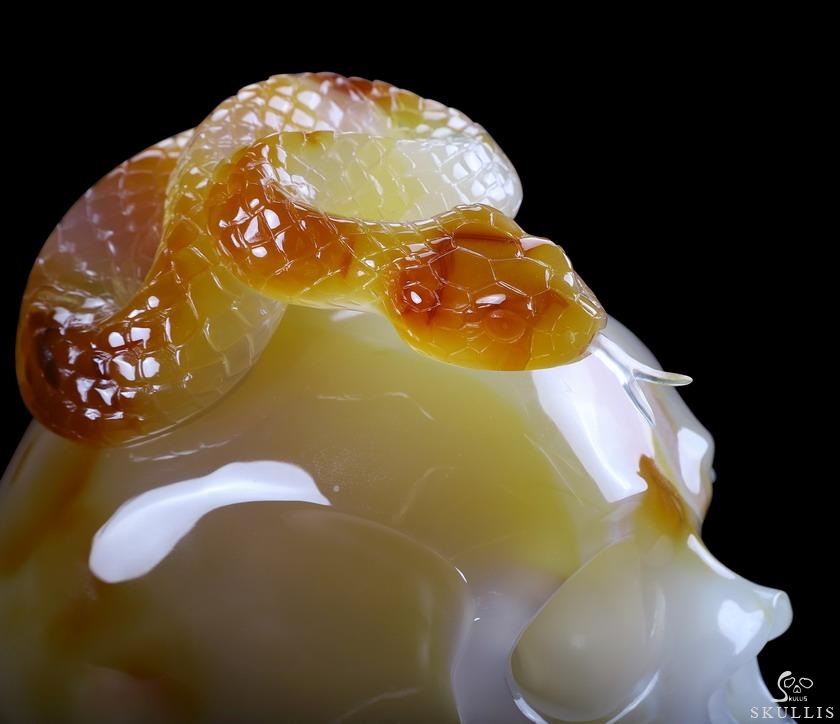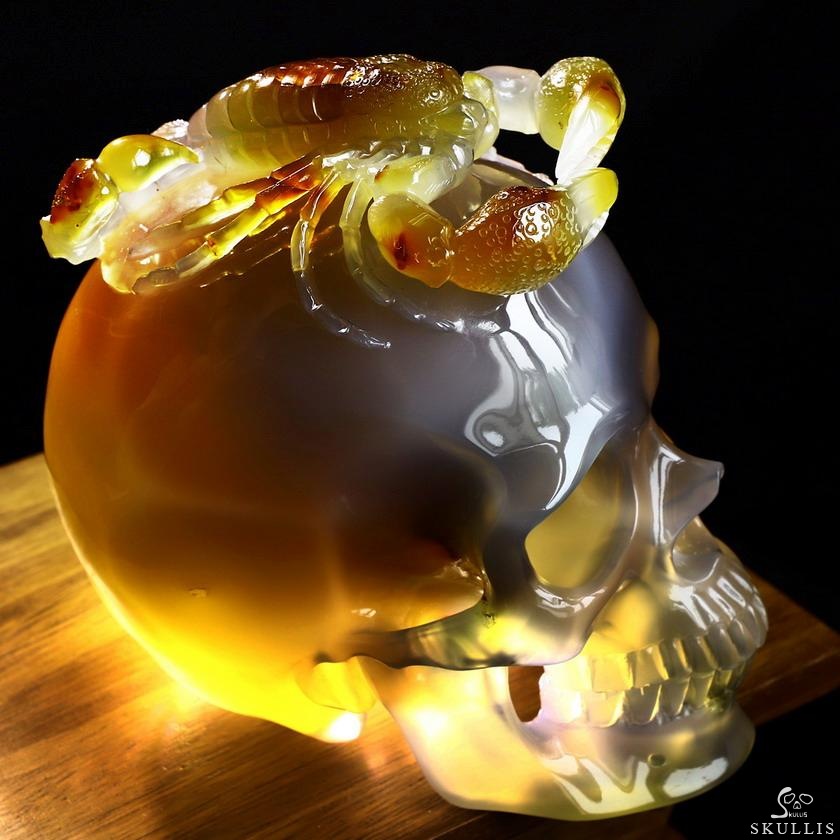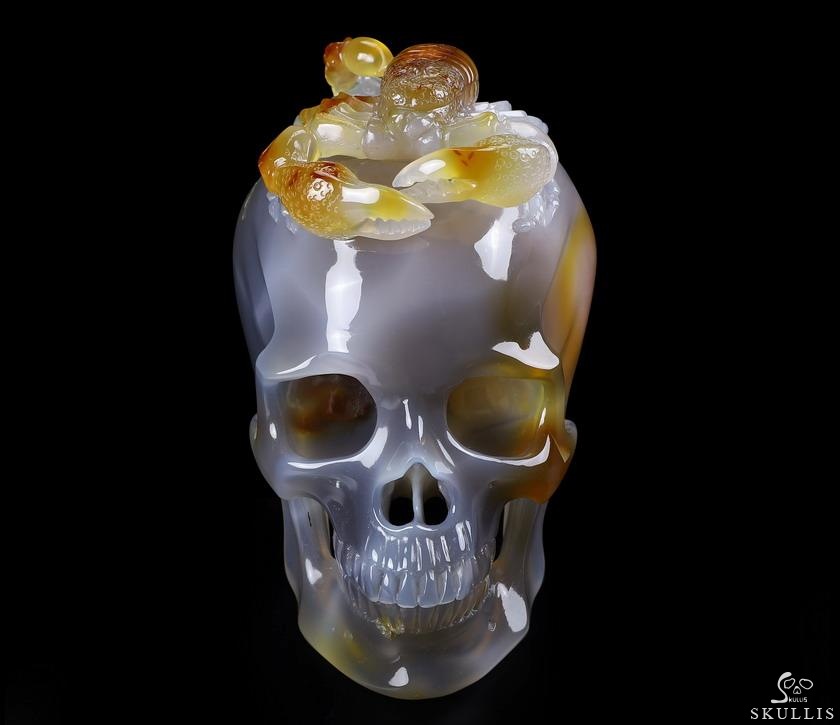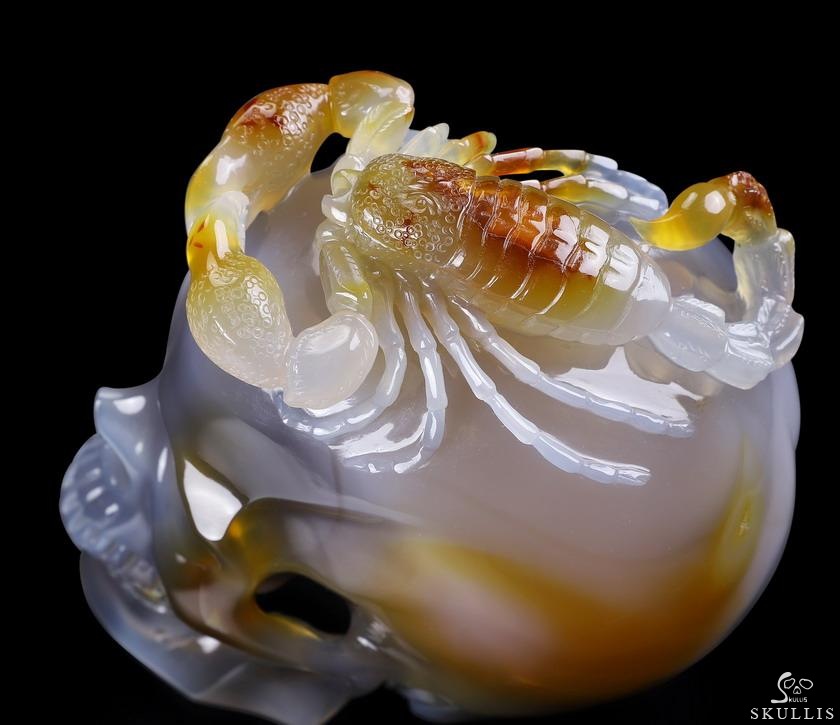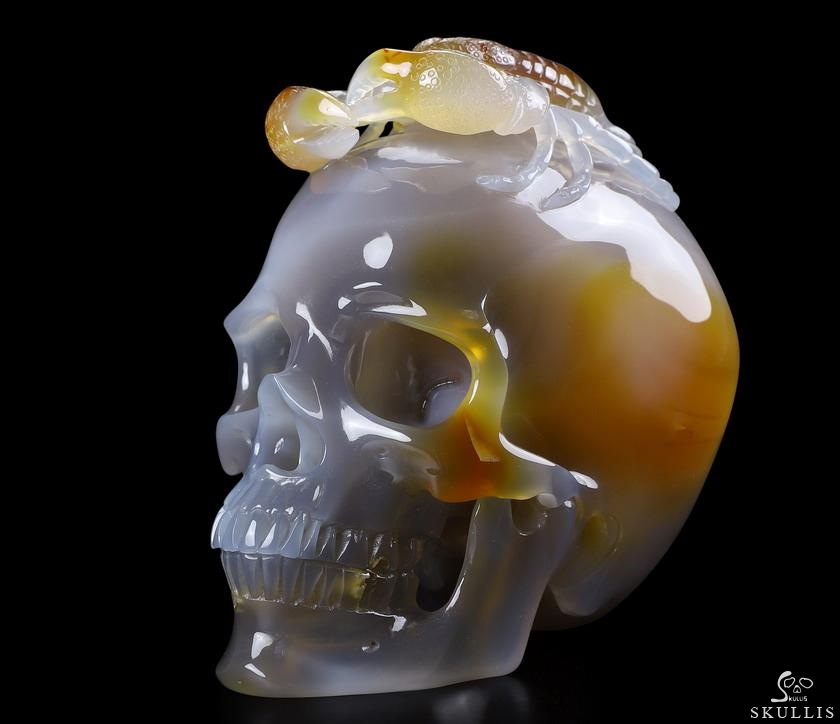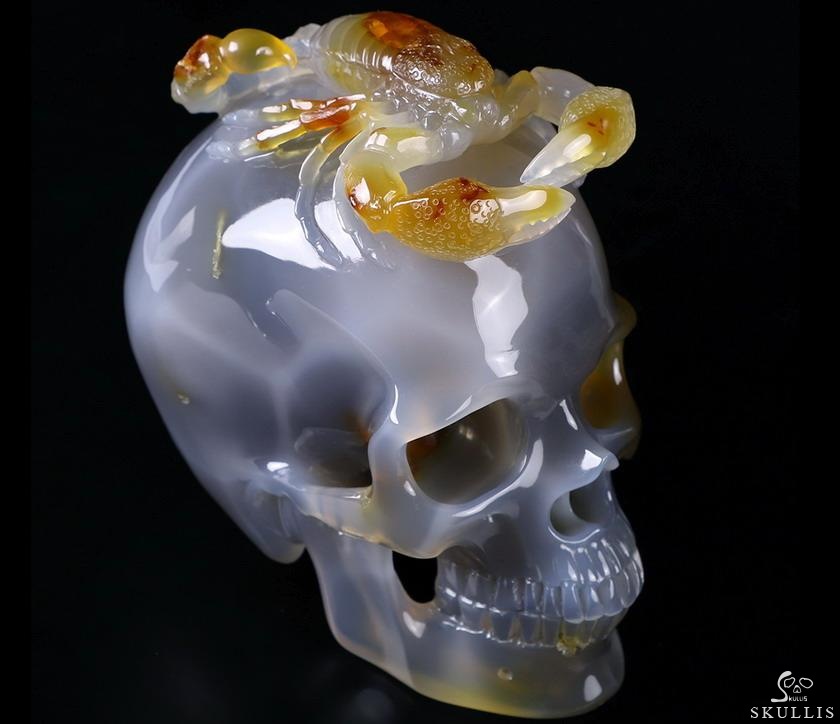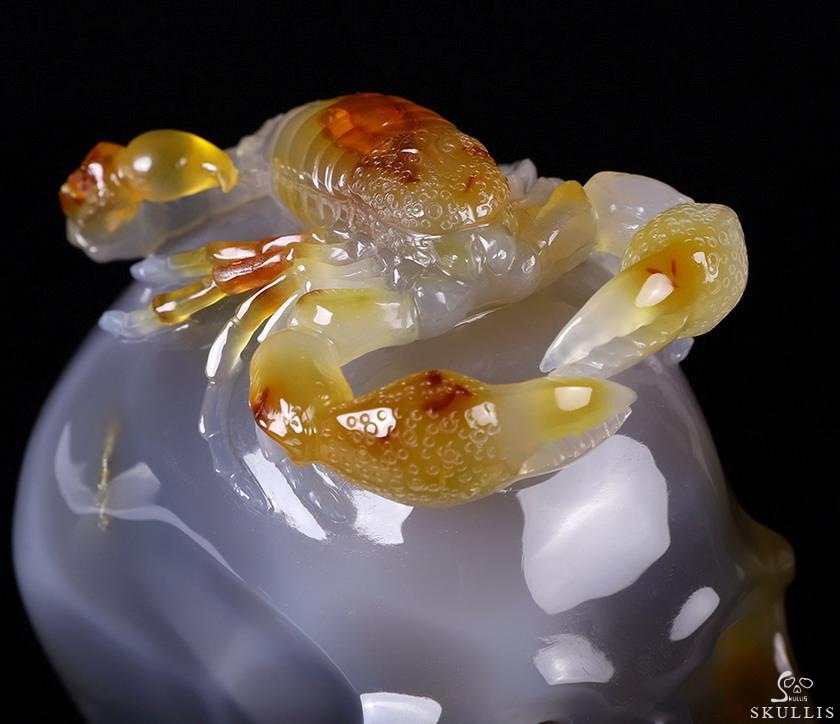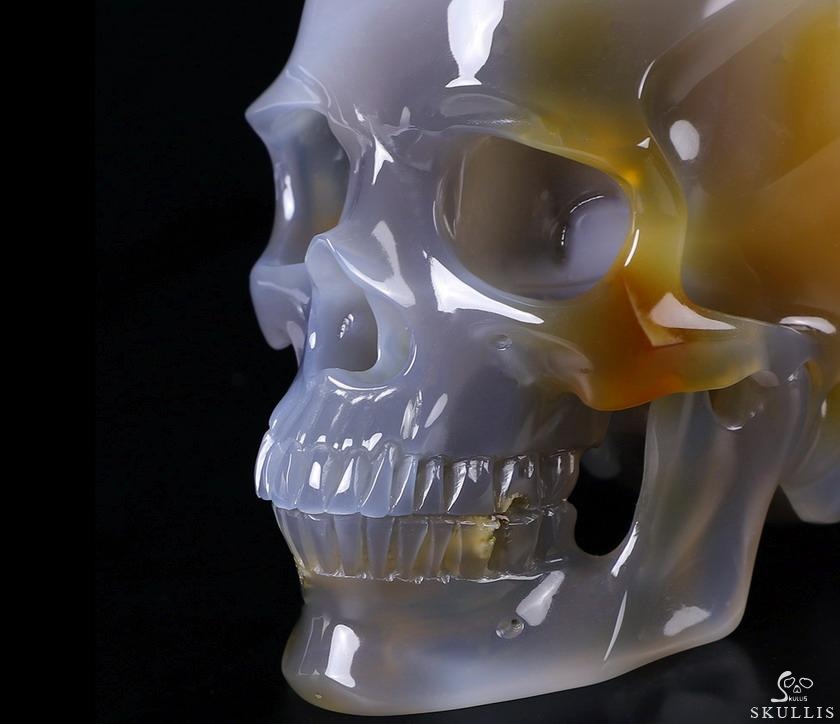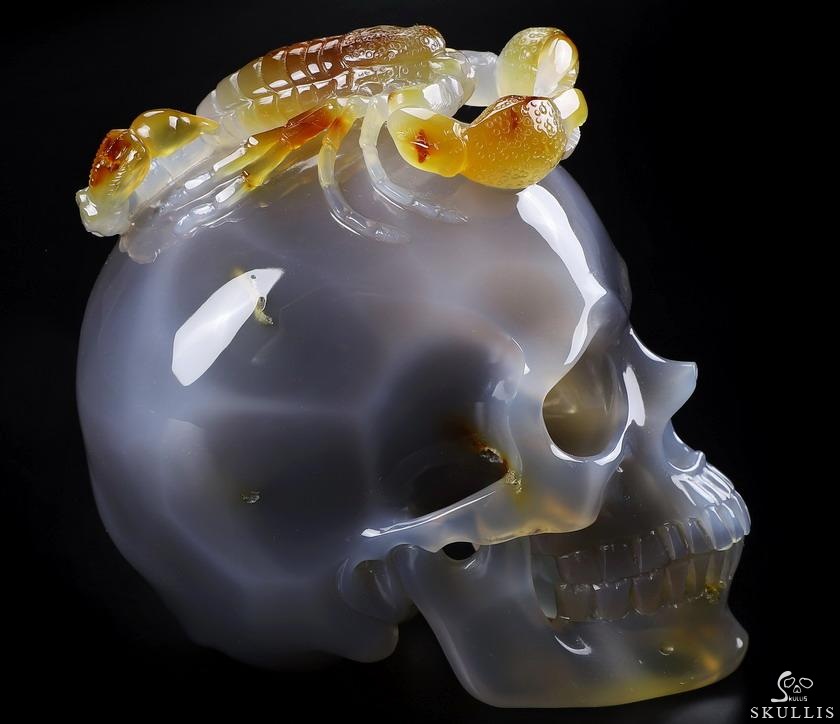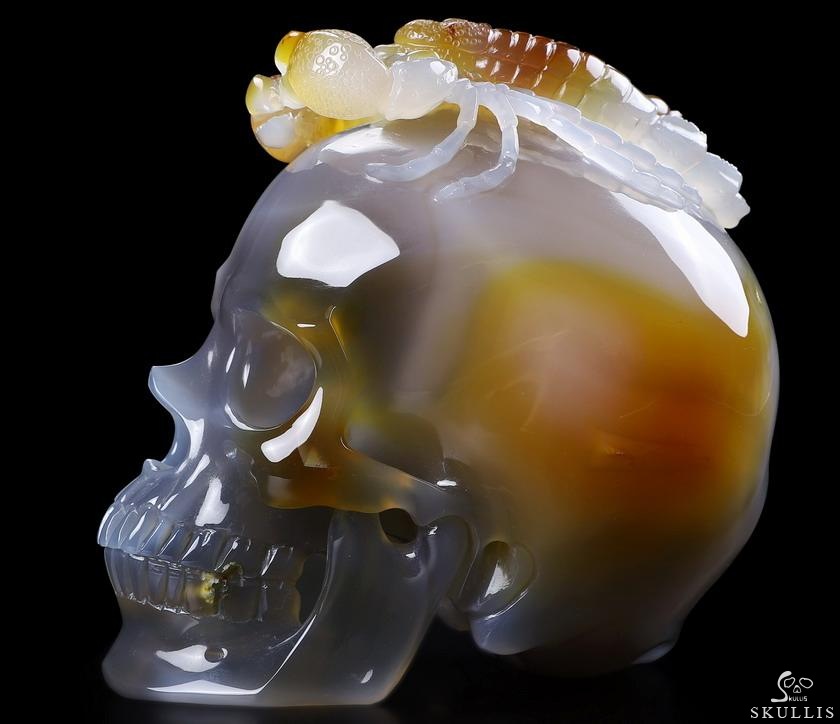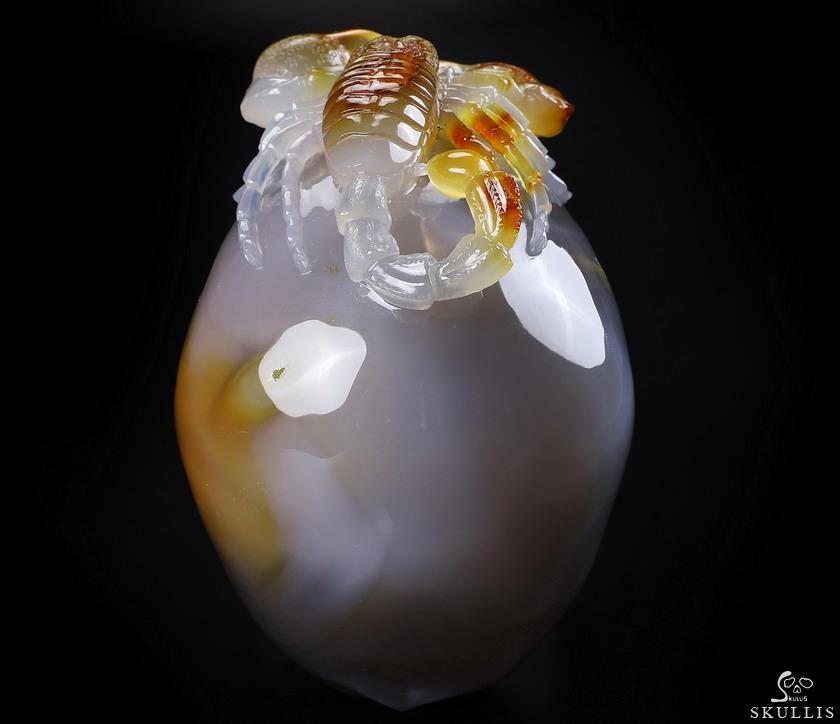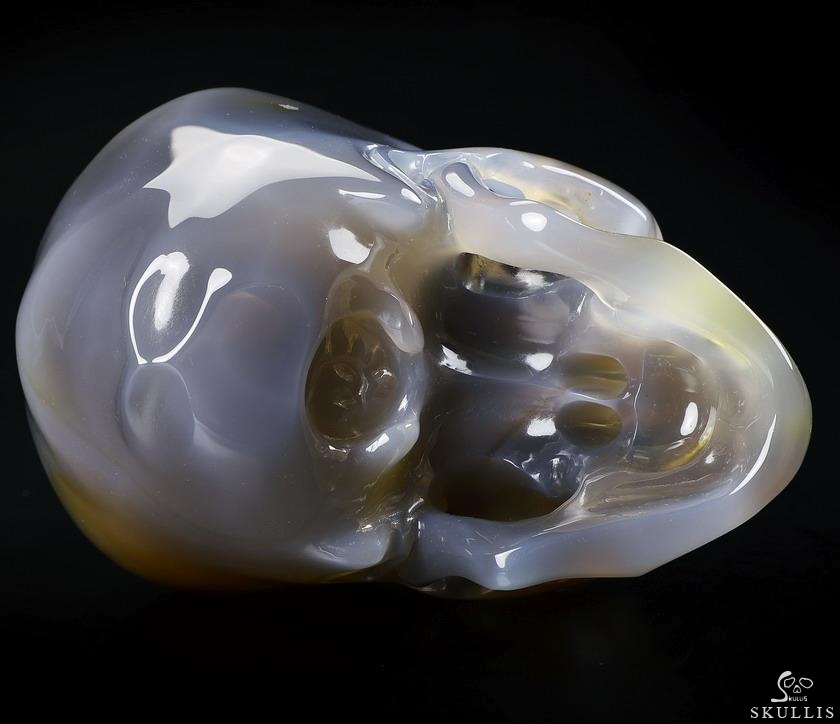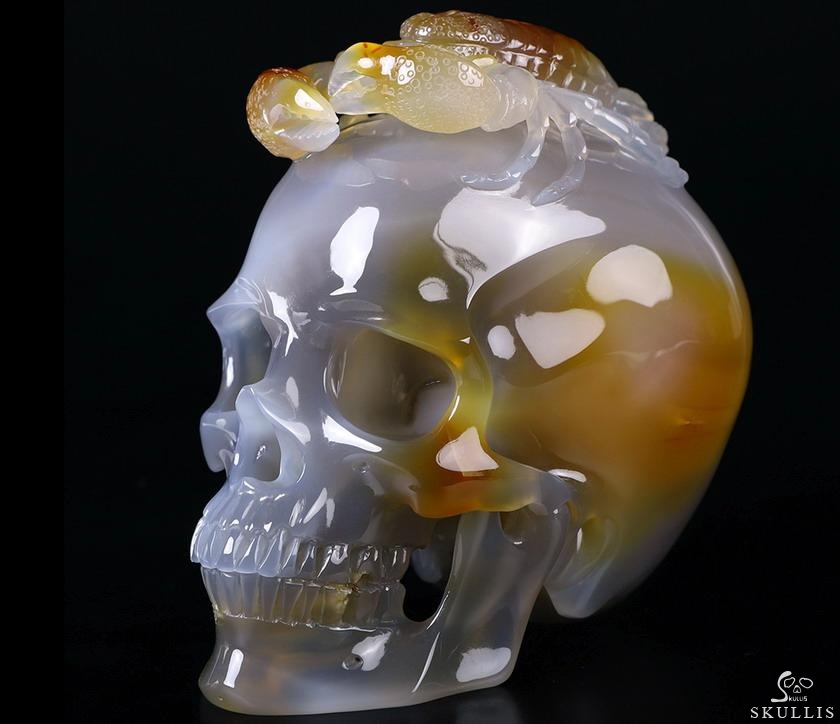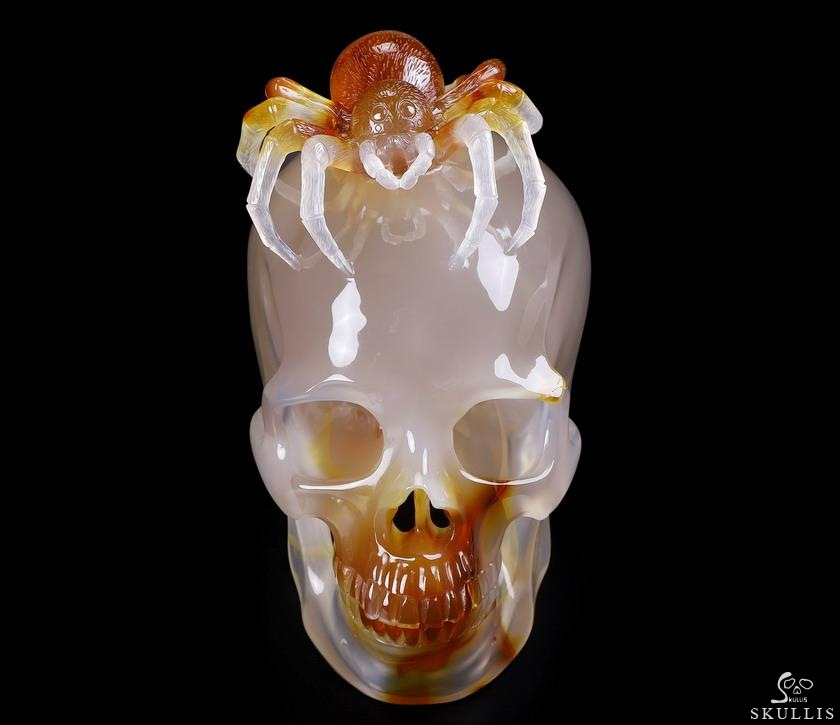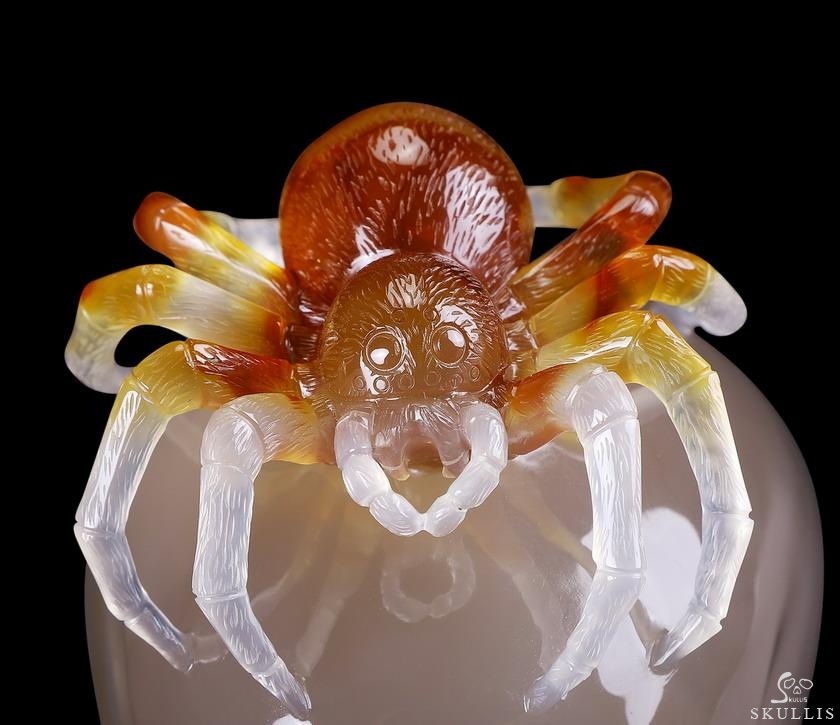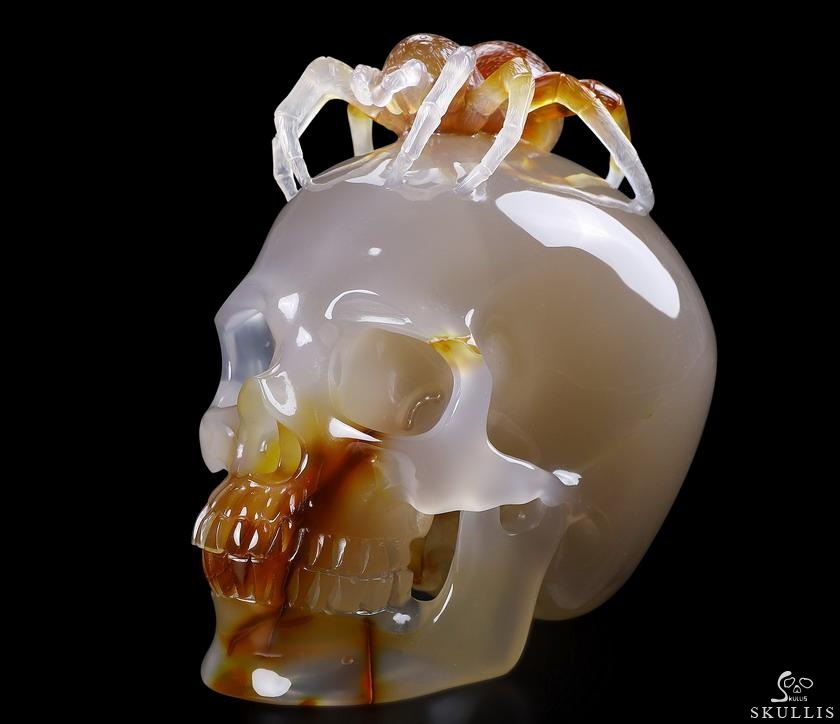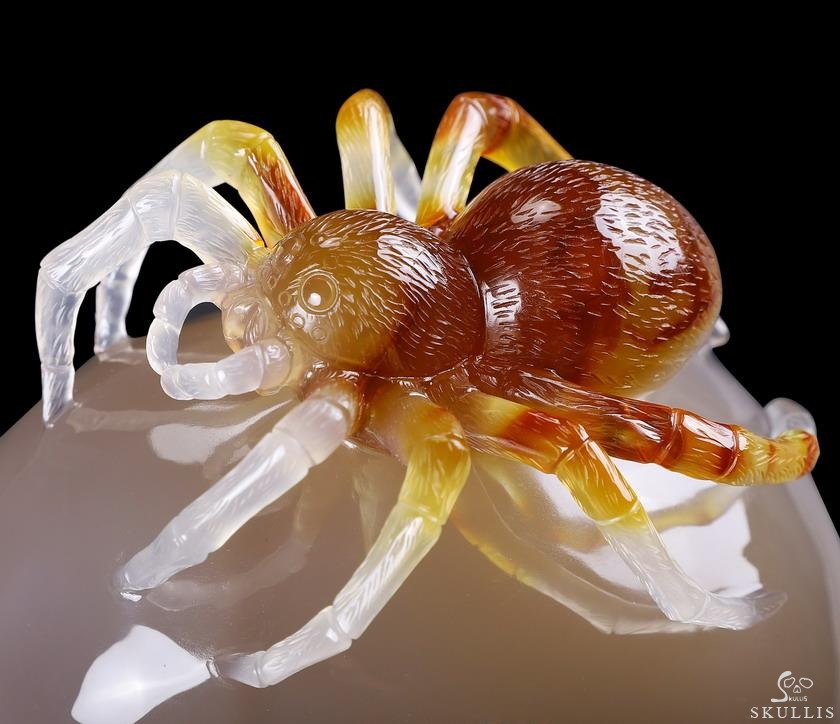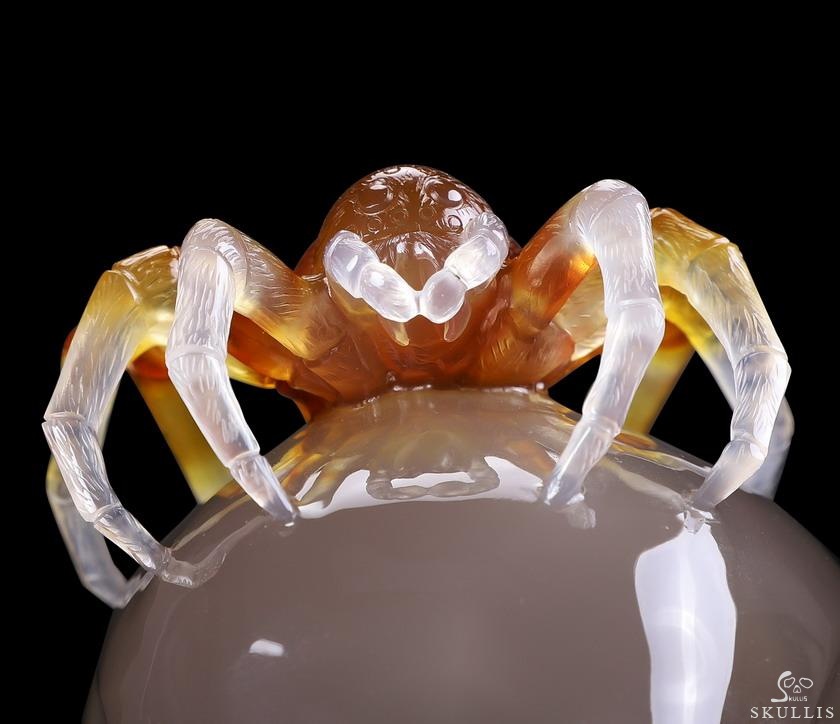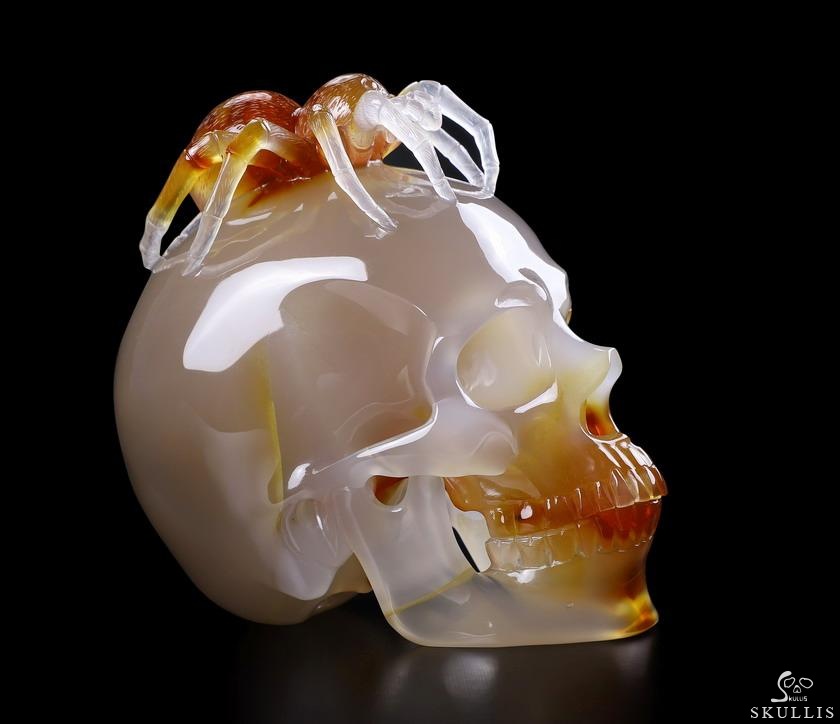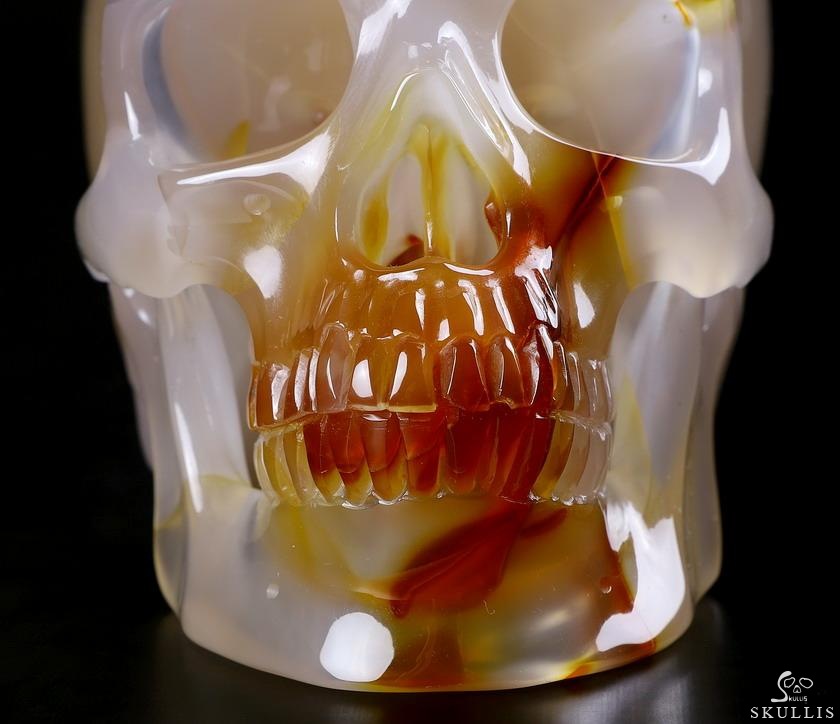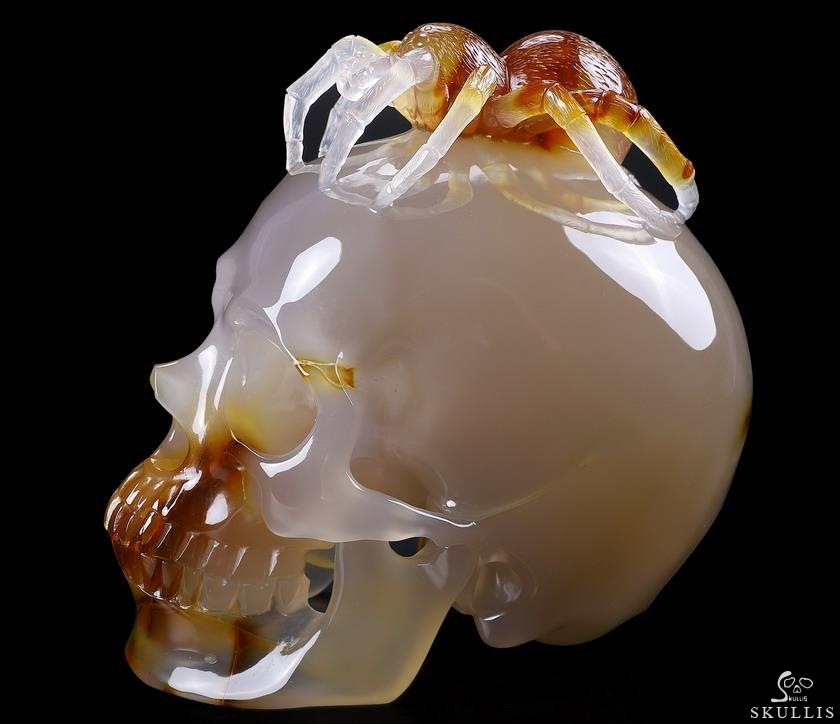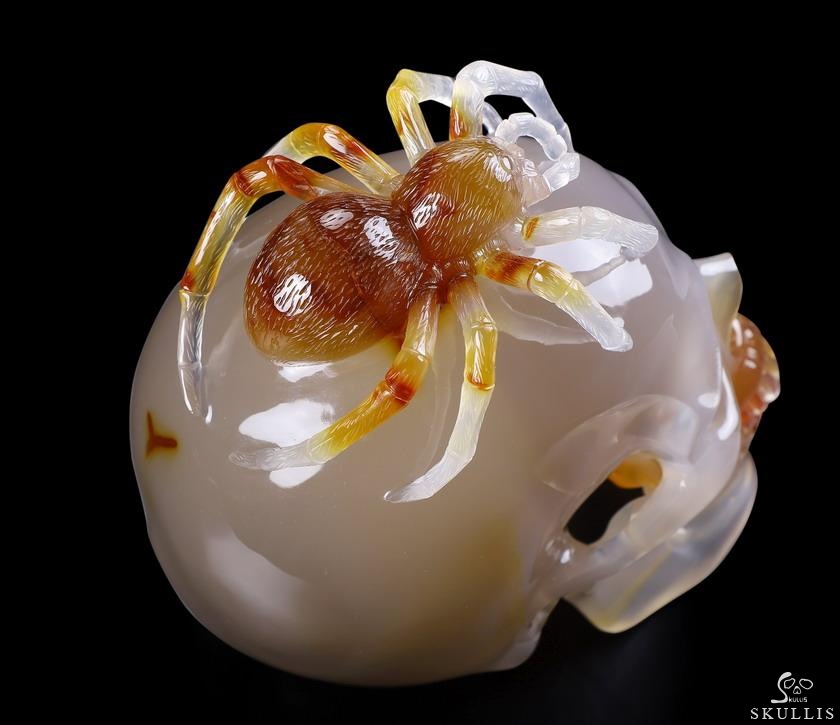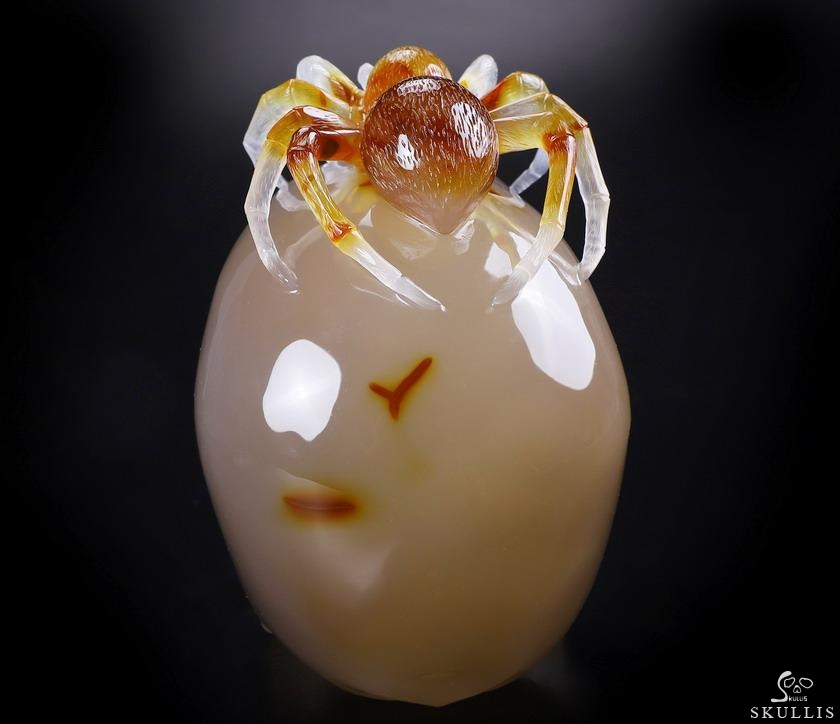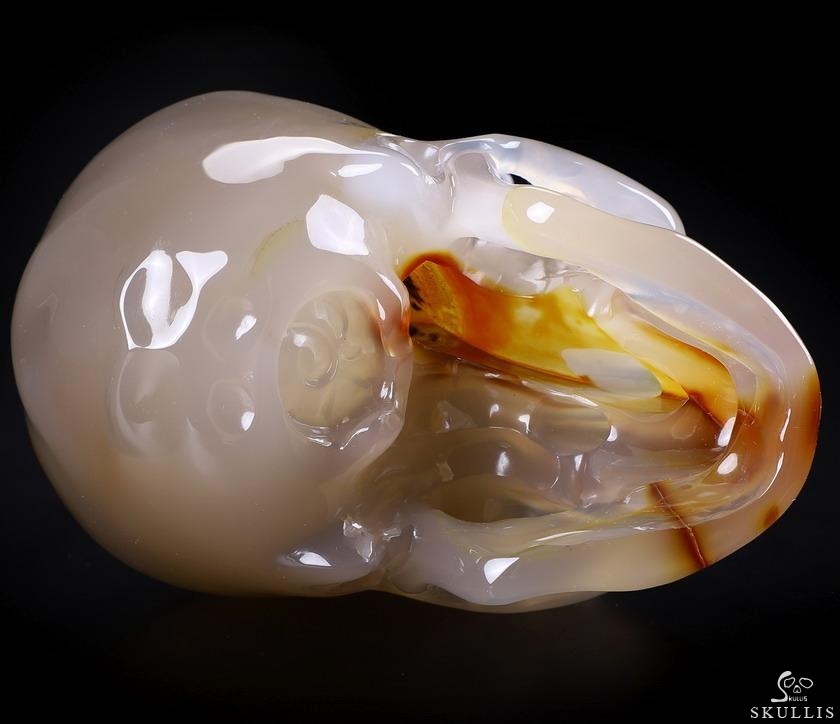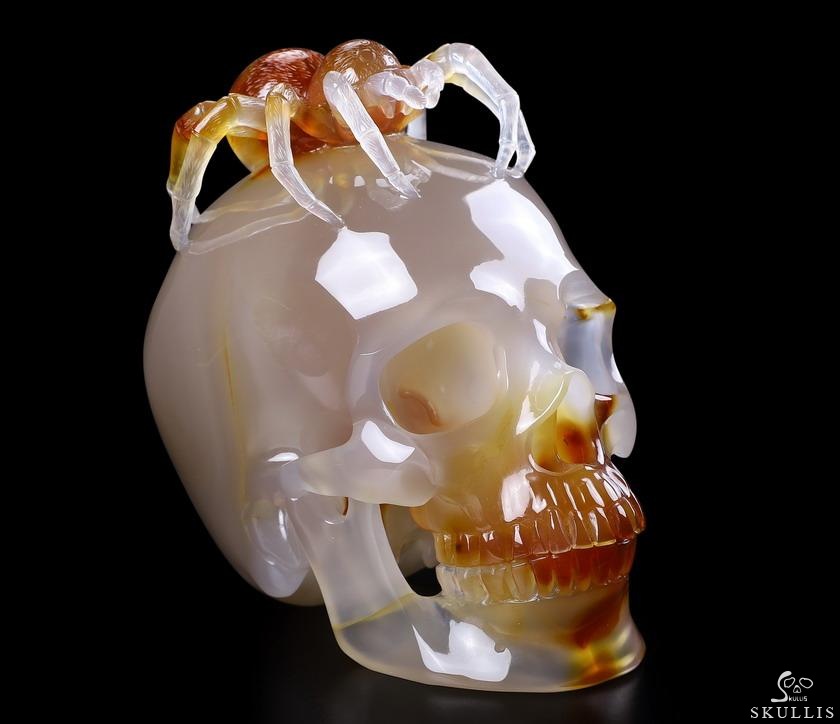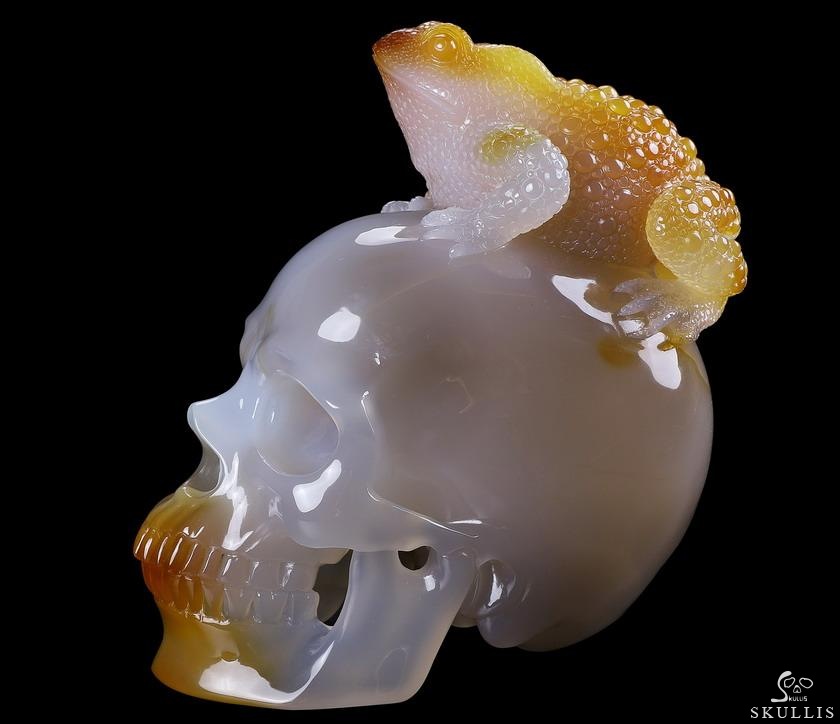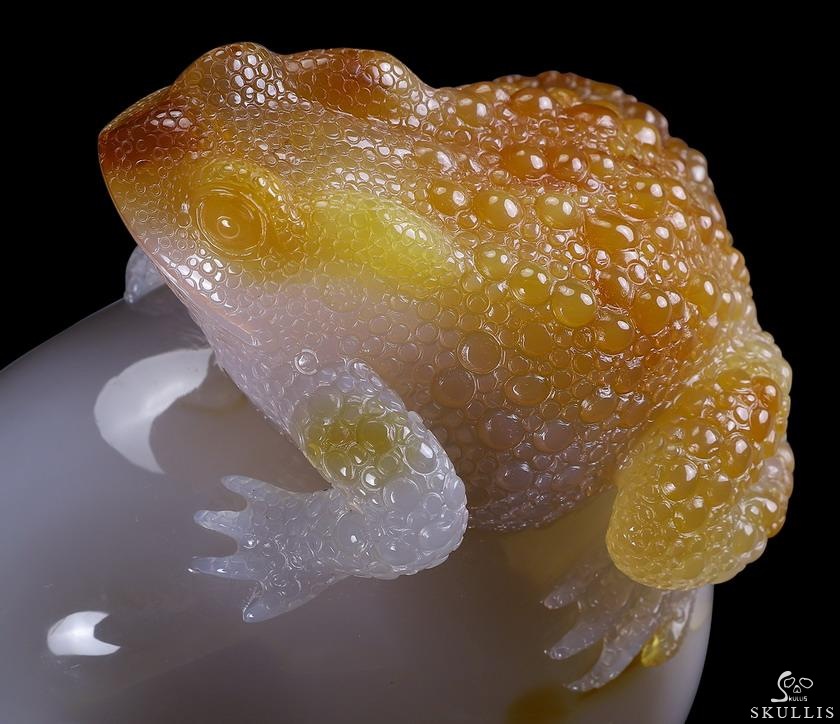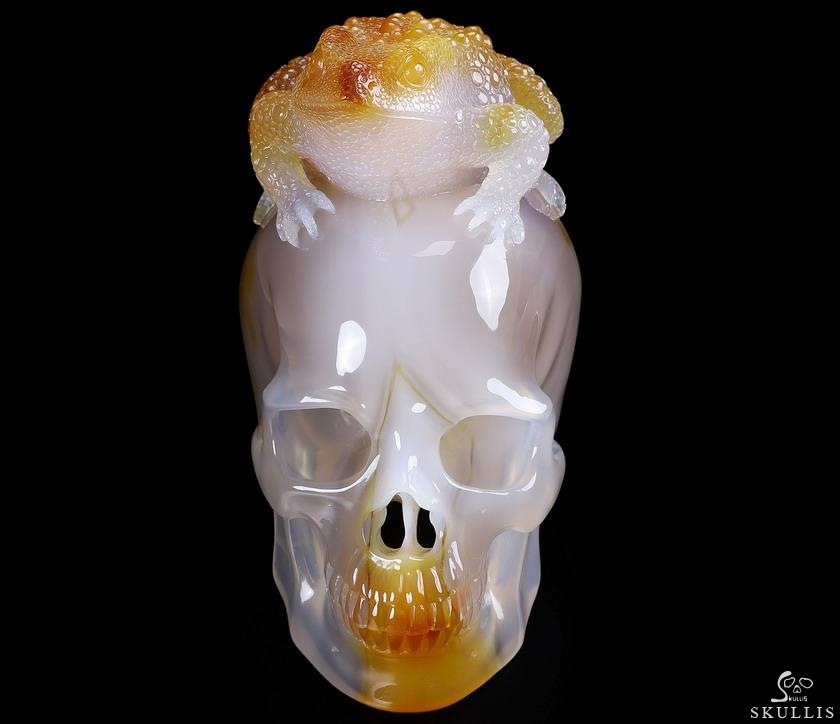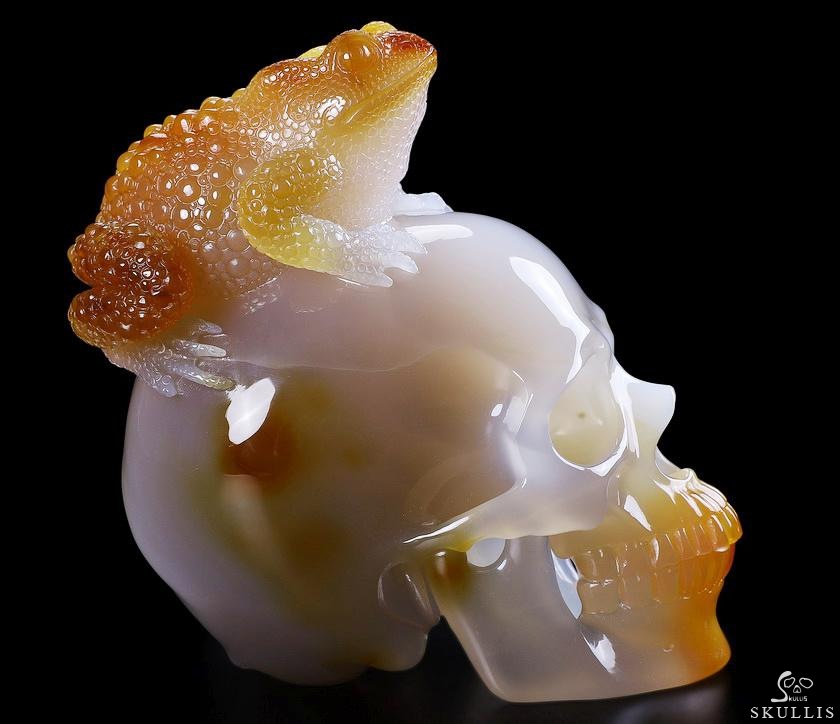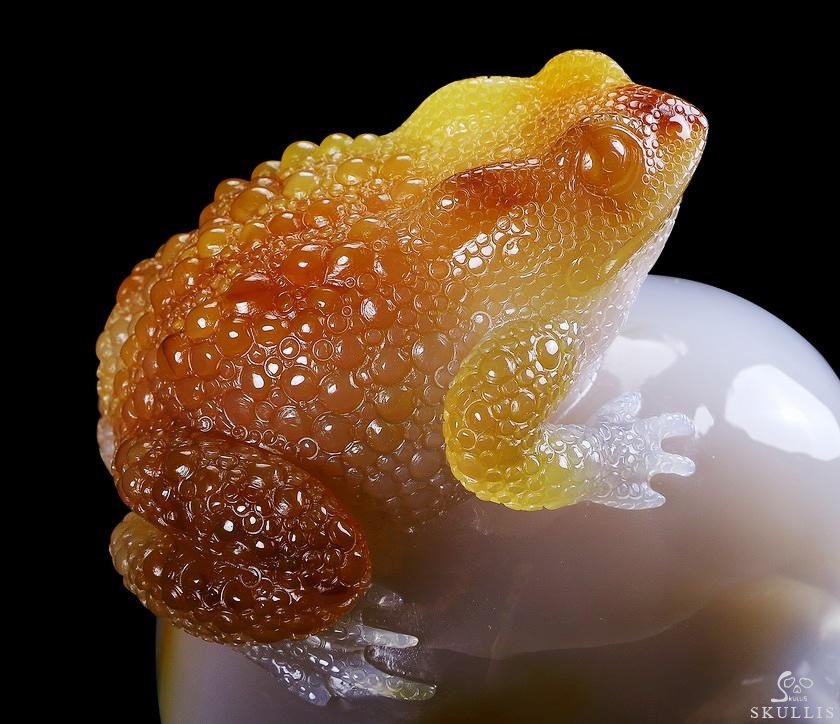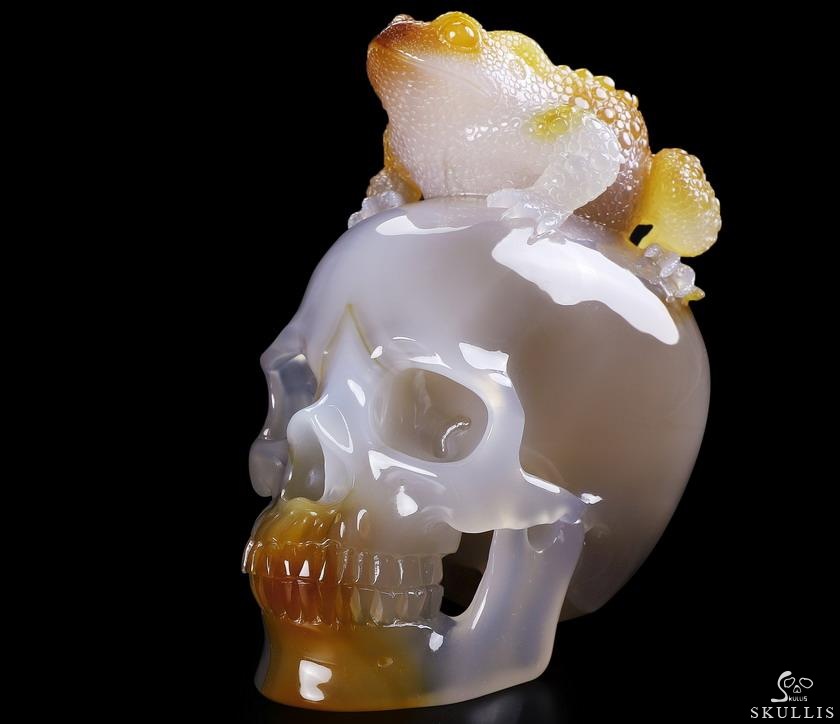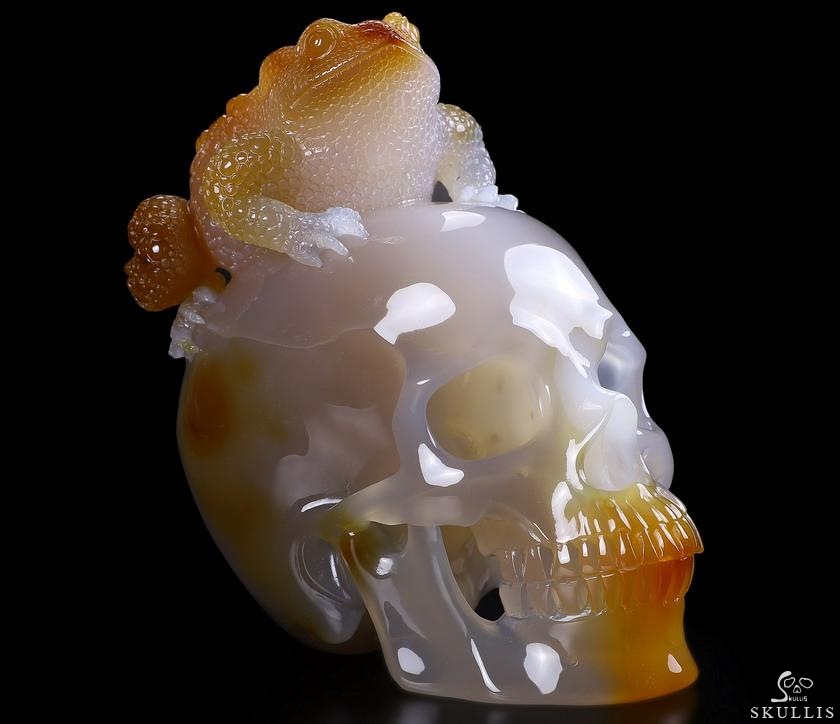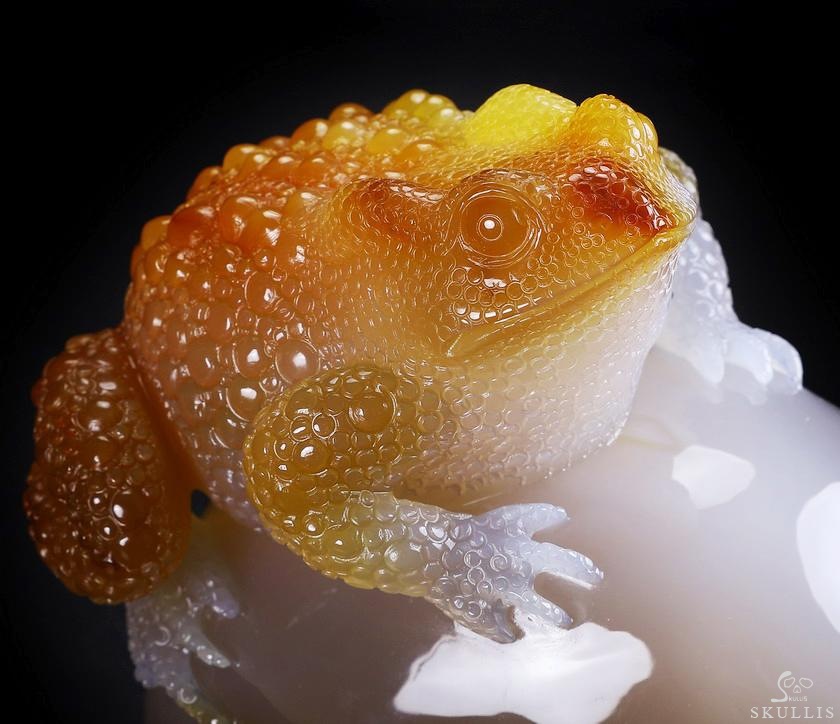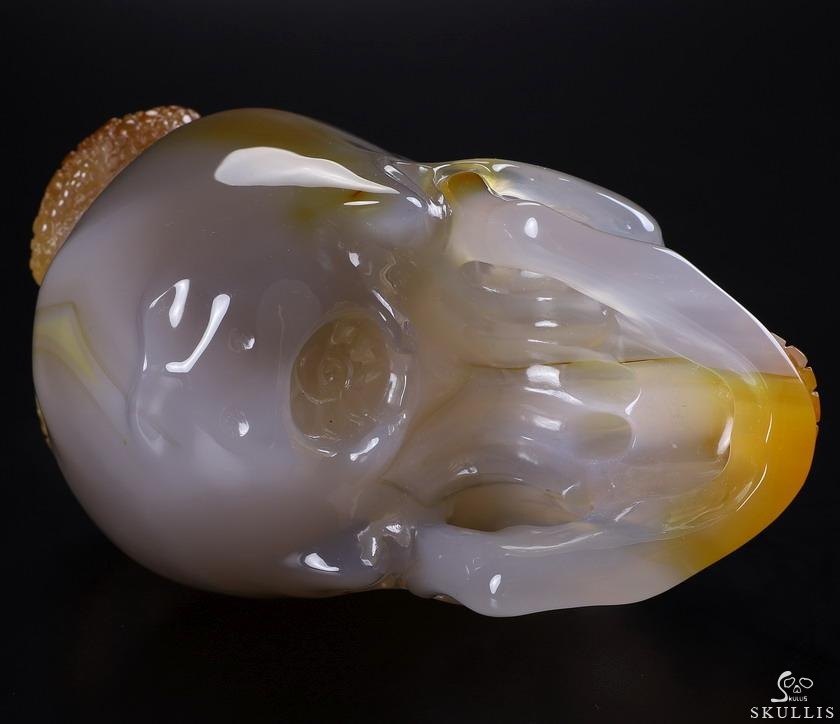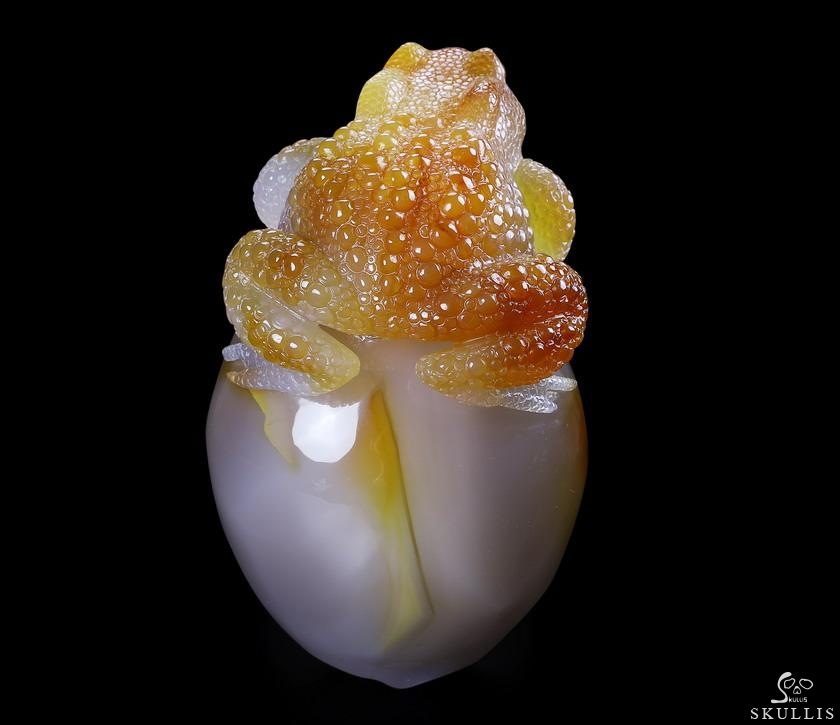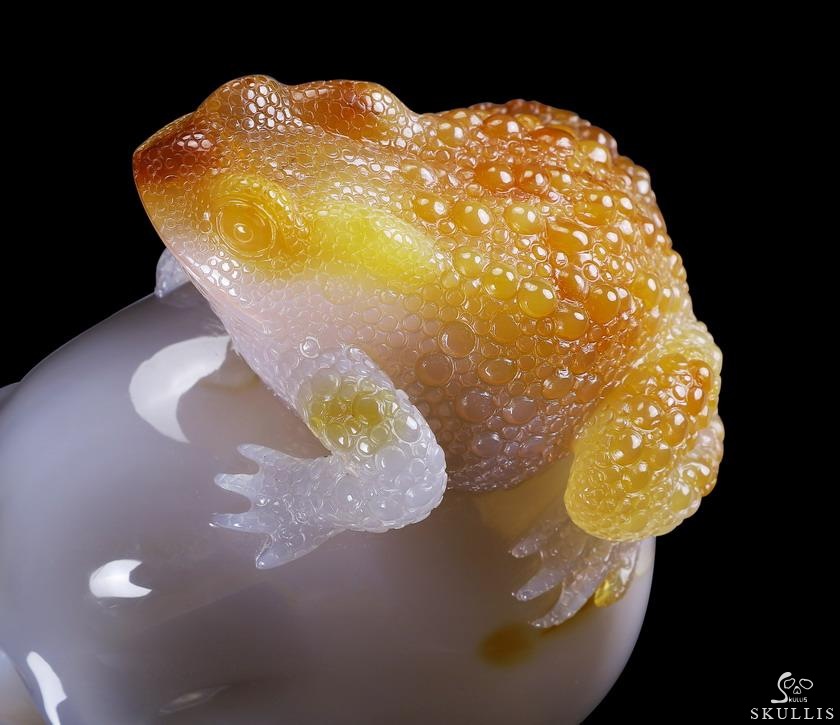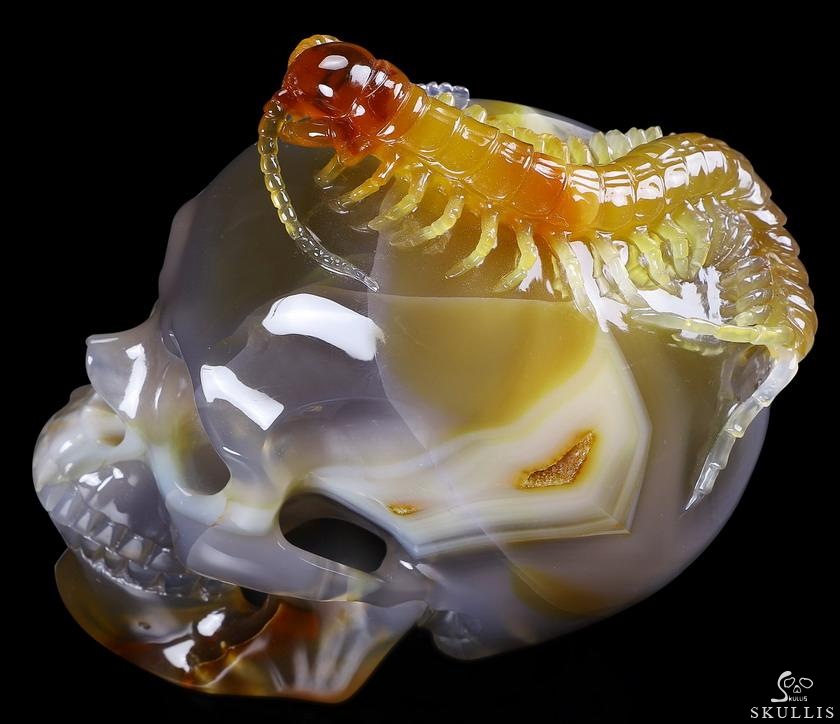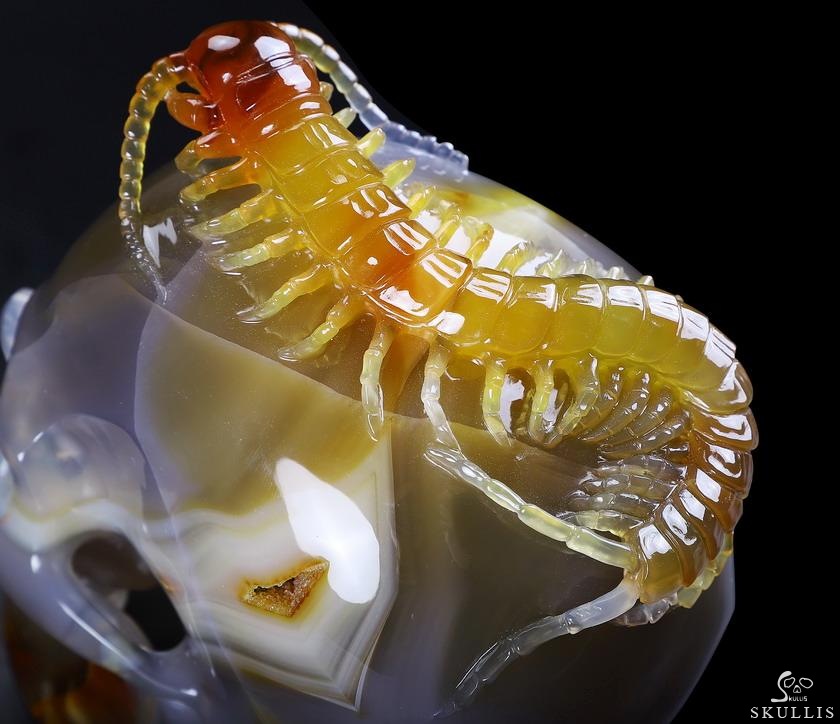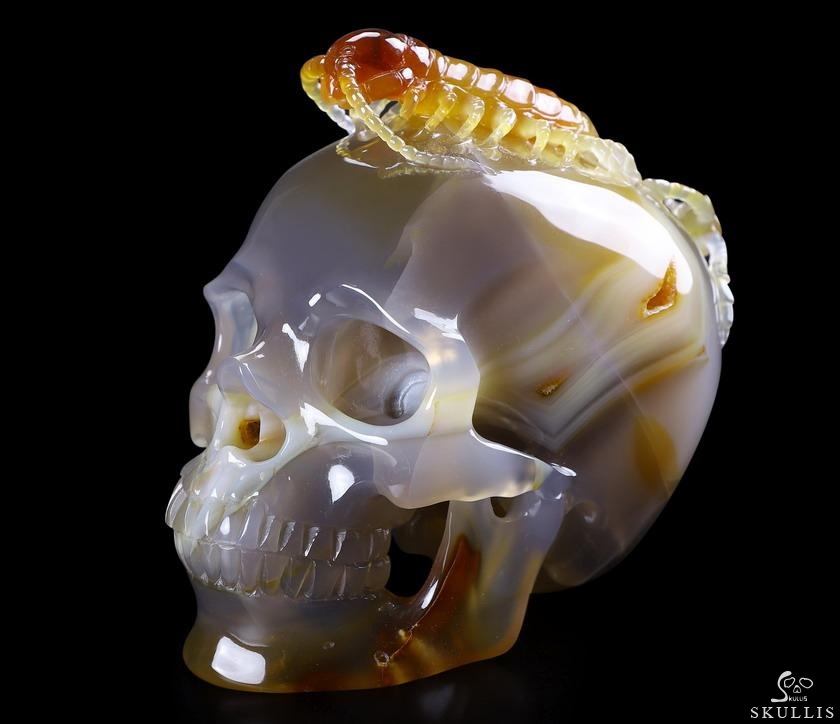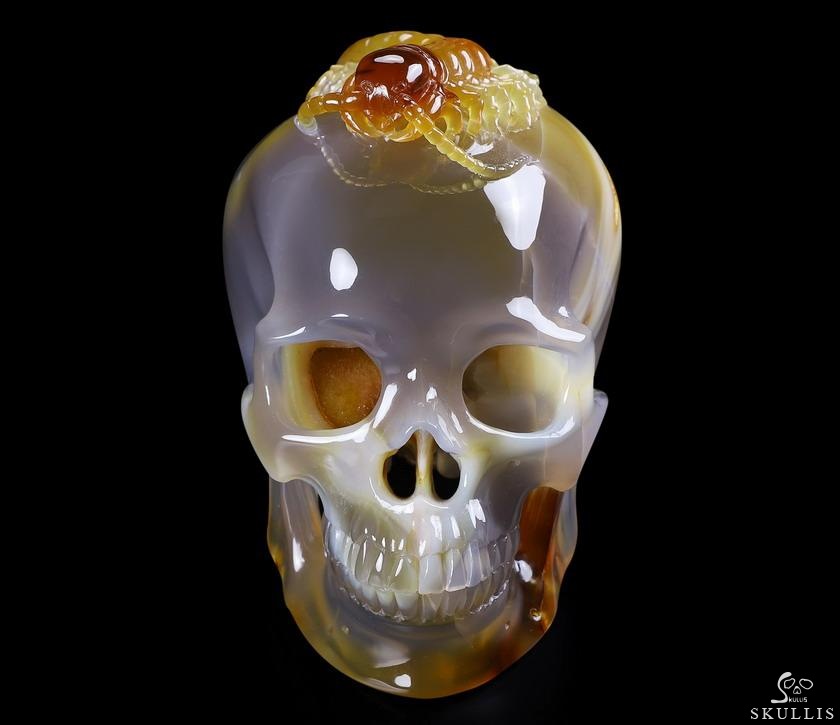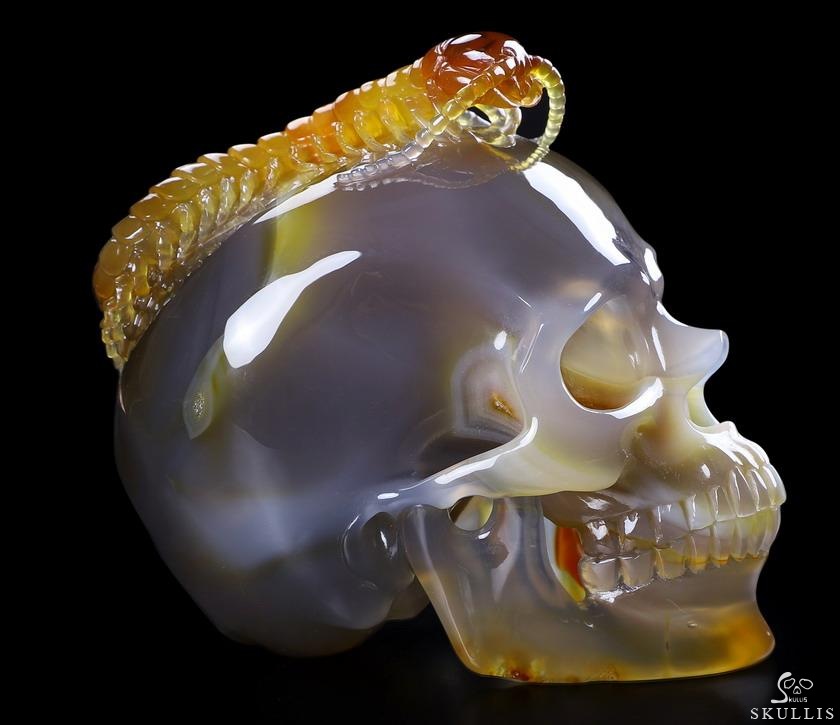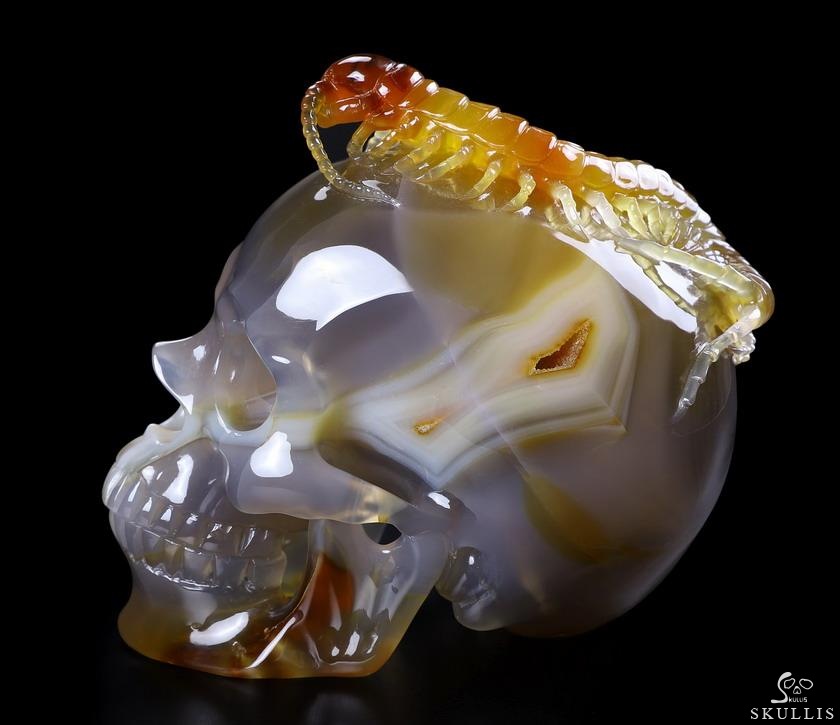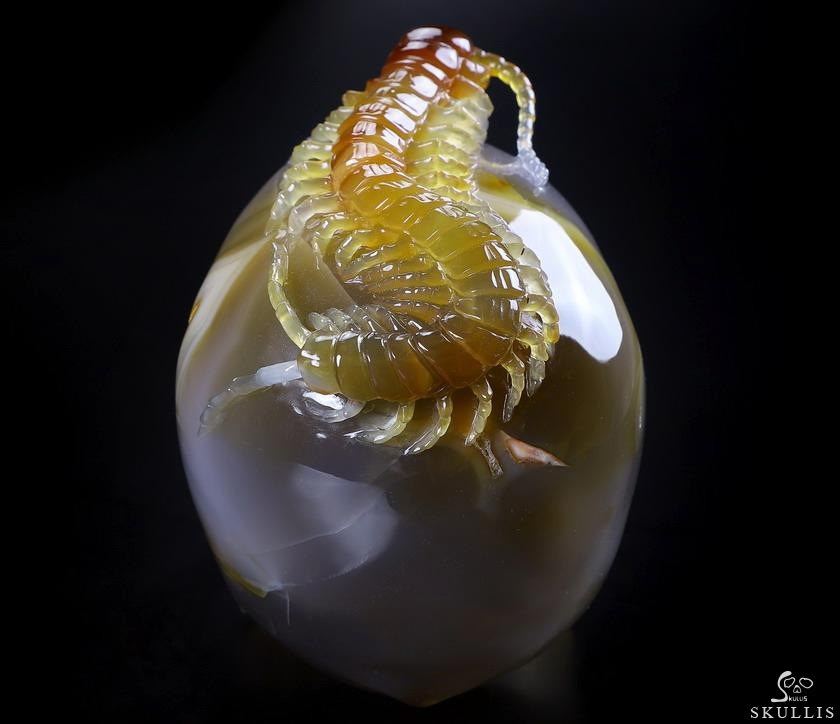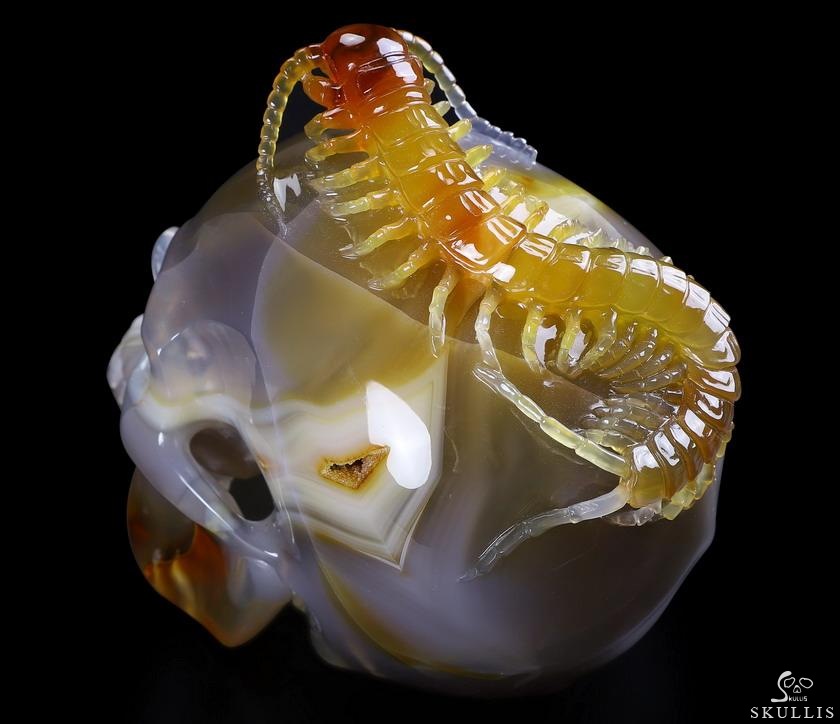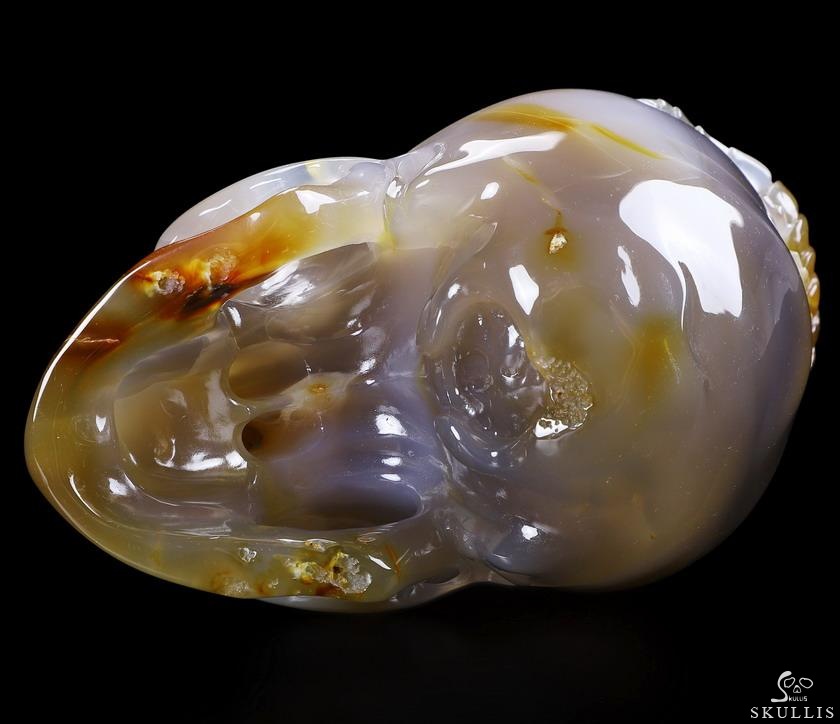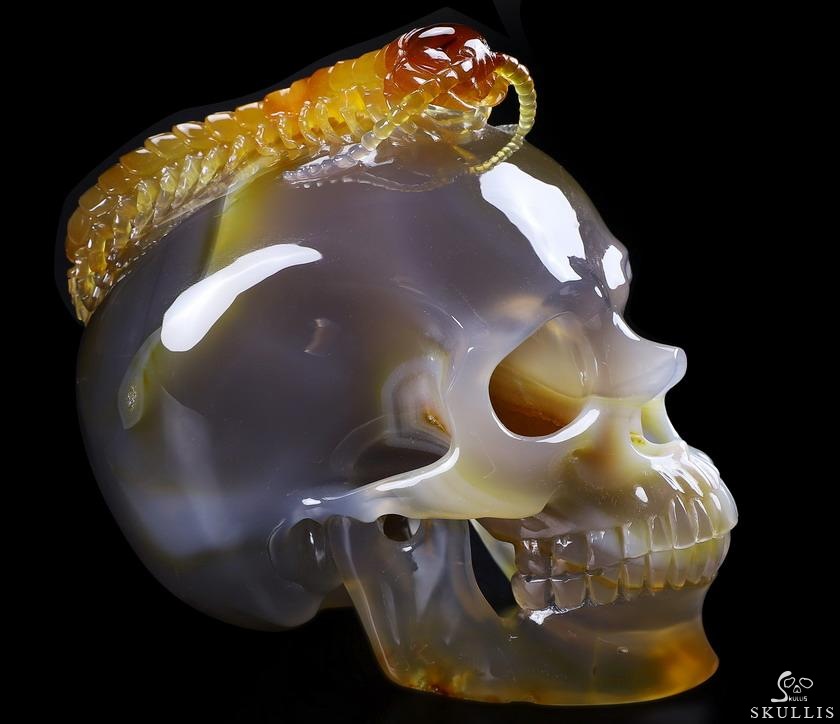 Five Poisons - Carnelian Carved Crystal Skull Sculptures Set, Super Realistic
Item ID:WH4000573
Size:Snake: 6.2"x4.2"x5.2" (158x107x132 mm); Scorpion: 4.5"x3.0"x4.4" (114x76x111 mm); Spider: 5.1"x3.3"x4.9" (130x85x125 mm); Toad: 5.6"x3.2"x5.6" (141x82x143 mm); Centipede: 5.2"x3.3"x4.4" (131x84x112 mm);
Weight:
Material:Carnelian
A breath-taking complement of five Super Realistic crystal skull sculptures with their "五毒" Five Poisons companions in amazing detail. Frighteningly fascinating and each incredibly beautiful regardless of how one feels about actual spiders and such! Each is carved from superior specimens of our latest supply of excellent carnelian from Brazil. In this set of carvings we can see opaque white chalcedony transition in translucency and colors including yellow, orange, and even intense red. Crystal lined vugs and geode like cavities are common, as are areas of truly gem quality carnelian. The Five Poisons crystal skull sculptures carved from this lovely chalcedony material can be even more captivating when they can be illuminated with backlighting. These are beautiful sculptures carved from beautiful carnelian that will be thoroughly appreciated every time they are experienced!
The "五毒" Five Poisons crystal skulls feature the most common symbols in ancient Chinese culture for the dangerous creepy crawlies that appear with the coming of summer and warm weather. Traditionally children wore coin amulets with depictions of the centipede, toad, snake, spider, and scorpion as talismans of protection from these and similar dangers which might be encountered while playing. Along with their other perceived characteristics, each of the five poisons are associated with powerful magic and high alchemy. Interestingly, a brief online search also provides a fascinating modern aspect of the Five Poisons.

The Snake is seen as wise and clever, and potentially duplicitous. Serpents are symbols of royalty and power, wisdom, health, wealth, the primordial life force, and the search for balance. As a symbol of duality, the serpent also represents lust, greed, and temptation. The snake represents fertility as the assertive power of masculinity, the female yin element, and also the nurturing, mothering power of creation, this often being depicted as a serpent encircling the earth.
The Scorpion represents change, death, and rebirth. It symbolizes transformation and a different way of seeing the world and experiences, encouraging letting go of old habits and becoming self sufficient. Scorpions symbolize an affinity for solitude and independence, setting boundaries, and leaving what is familiar and comfortable to explore new experiences. Scorpions are associated with sexuality and intense passion, and the ability to be vulnerable without embarrassment. Scorpions represent the importance of temperance and the need to practice patience, acceptance, and forgiveness.
The Spider is a symbol of the nurturing and creative feminine energies, of protection, openness and impartiality, sensitivity, and of patience. It also represents ingenuity, diversity, increased awareness and higher consciousness, cunning, resourcefulness, mystery, and power. The spider is in tune with the flow of life and energy, moves in harmony and unity with the world, and creates intricately beautiful concepts and ideas that are also powerful and strong.
The Toad has long been associated with magic, even serving as familiars to practitioners. In Eastern cultures toads represent longevity, immortality, and good fortune. Frogs and toads are also considered symbols of death, transformation, and change, as well as adaptation, meditation and contemplation, and protection. Encounters with colorful toads similar to the one on this gorgeous carnelian sculpture are considered to be a very lucky event. Toads are also associated with rain, birth and rebirth, dreaming, and connection to the spiritual.
The Centipede. Because they resemble a string of coins as they move, the lucky encounter is seen as signifying coming fortune and prosperity. The centipede is used as a symbol of healing, good fortune, prosperity, and protection.

| | | |
| --- | --- | --- |
| ORIGIN: Brazil | HARDNESS: 7 | NATURAL: 100% natural |
The skull pictured is the exact one you will receive.
You are welcome to save or print one or more pictures below as a certification of the skull's Skullis identity.