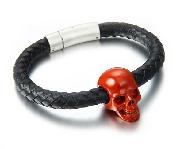 Bracelet of Red Jasper Carved Gemstone Crystal Skull on Genuine Leather
Item ID:S0000762
Size:1.0"x0.7"x0.8"(25x17x20 mm) per skull piece
Weight:
Material:Red Jasper
You are looking at a Red Jasper skull. The skull is 1 inches long from front to back.
This stone works much like Bloodstone in its link to the circulatory system. Beneficial in battling diseases of the blood and detoxifying blood-rich organs like the liver. It helps bring problems to light before they are a threat. Also used for protection, courage, energy. Help with blood, relieve anemia, stop bleeding, heal rashes and wounds. Red Jasper can be used at the Root Chakra and represents Earth, Physical identity, oriented to self-preservation. Located at the base of the spine, this chakra forms our foundation. It represents the element earth, and is therefore related to our survival instincts, and to our sense of grounding and connection to our bodies and the physical plane. Ideally this chakra brings us health, prosperity, security, and dynamic presence. The color for the root chakra is red and it is grounded with your power. Red stones are considered projecting stones and are used to destroy disease, strengthen conscious, courage, strength, physical energy, luck, and success. Dense, heavy, and/or opaque.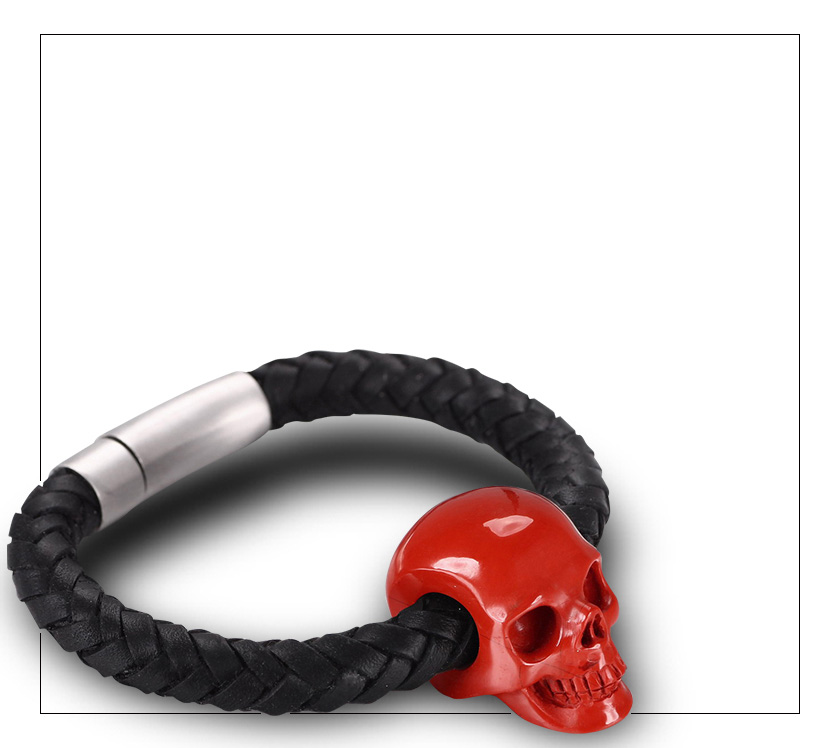 Bracelet of Red Jasper Carved Gemstone Crystal Skull on Genuine Leather
SKULLIS
http://www.skullis.com
TOTALLY DIFFERENT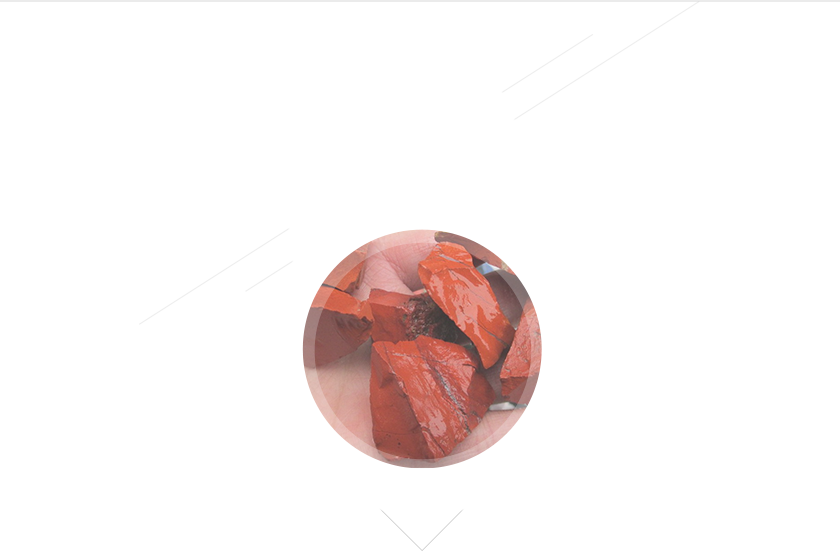 What is red jasper?
Red jasper is mined from South Africa. Its vivid red colors is so impressive that many well-known jewelers chose it as the material for unique jewelry.

Click above to see Tiffany & Co. jewelry made from red jasper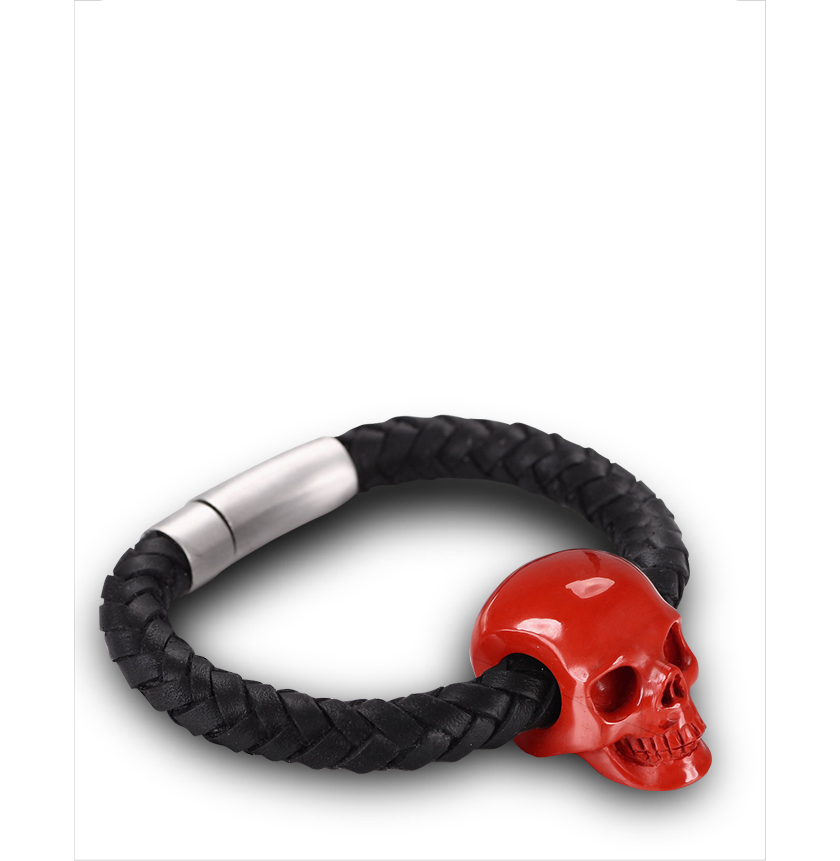 SKULLIS
Red Jasper Carved Gemstone Crystal Skull Bracelet
Side View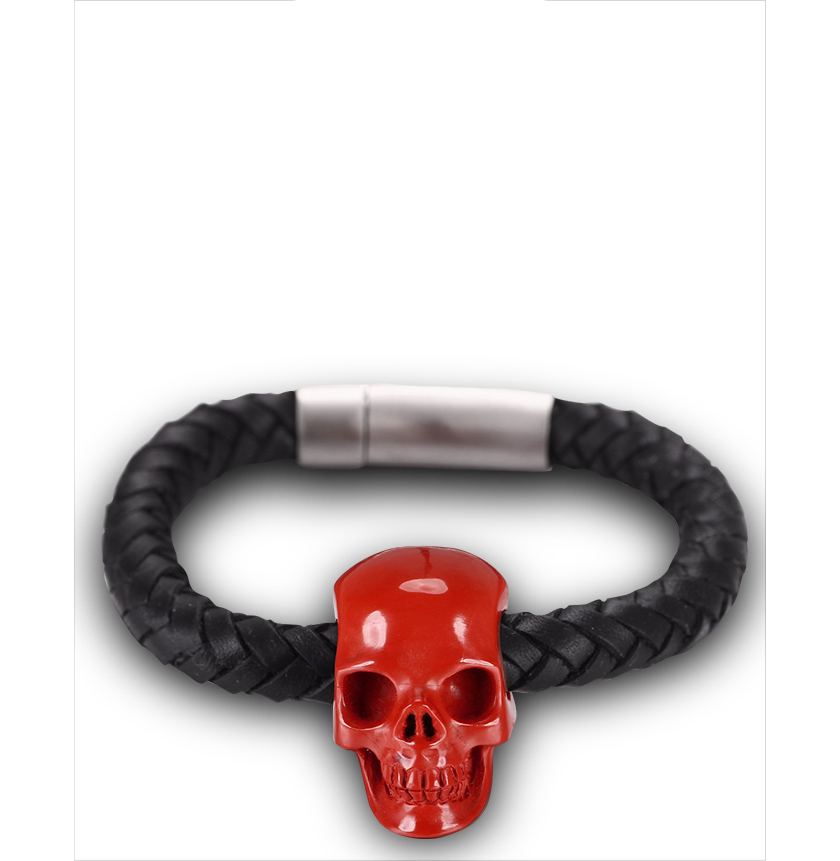 Front View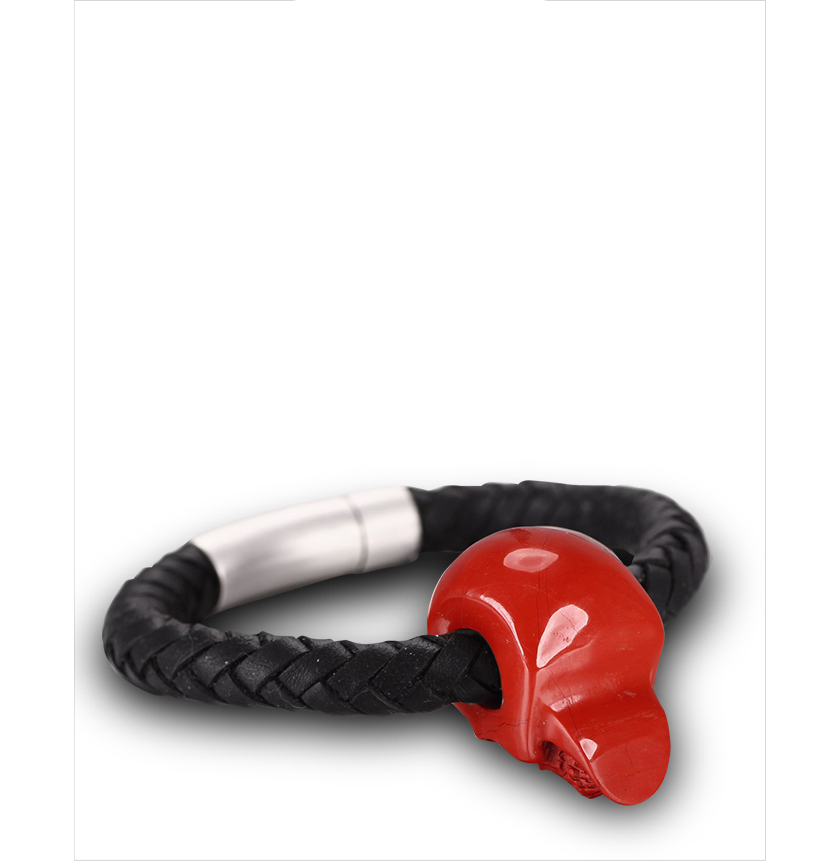 Back View
TOTALLY DIFFERENT
Making you stand out in the crowd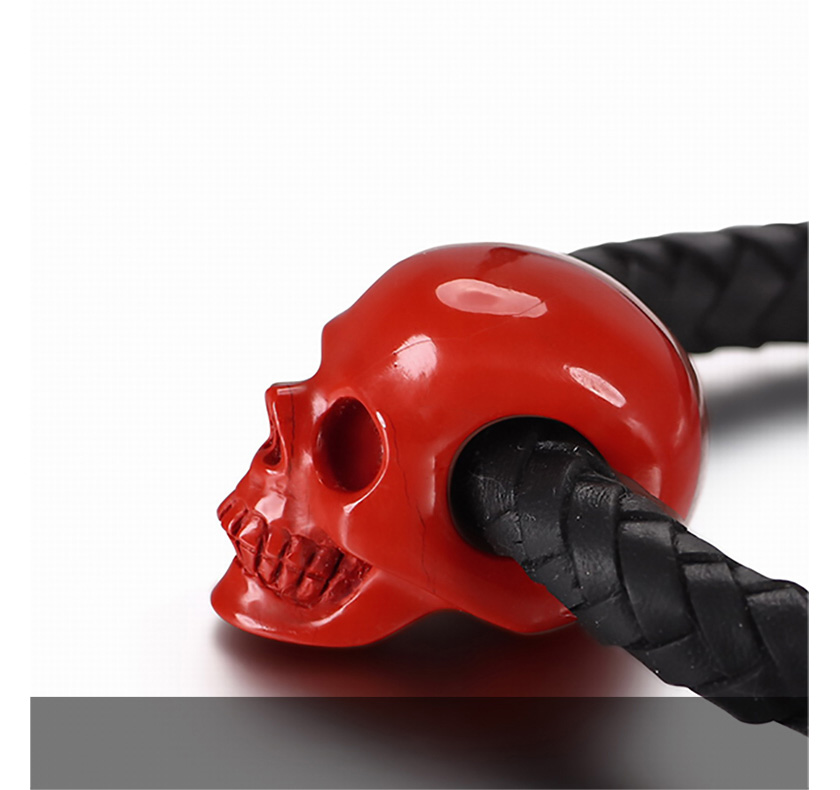 Crystal Skull
A delicate crystal skull carved from solid gemstone.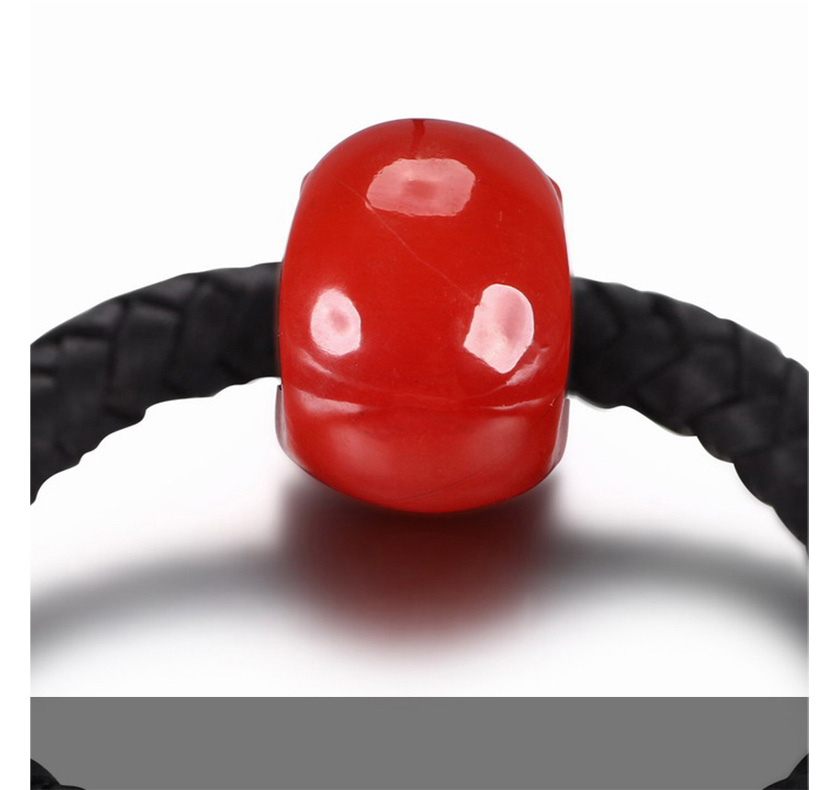 Red
The natural red of the gemstone is so vivid and eye-catching.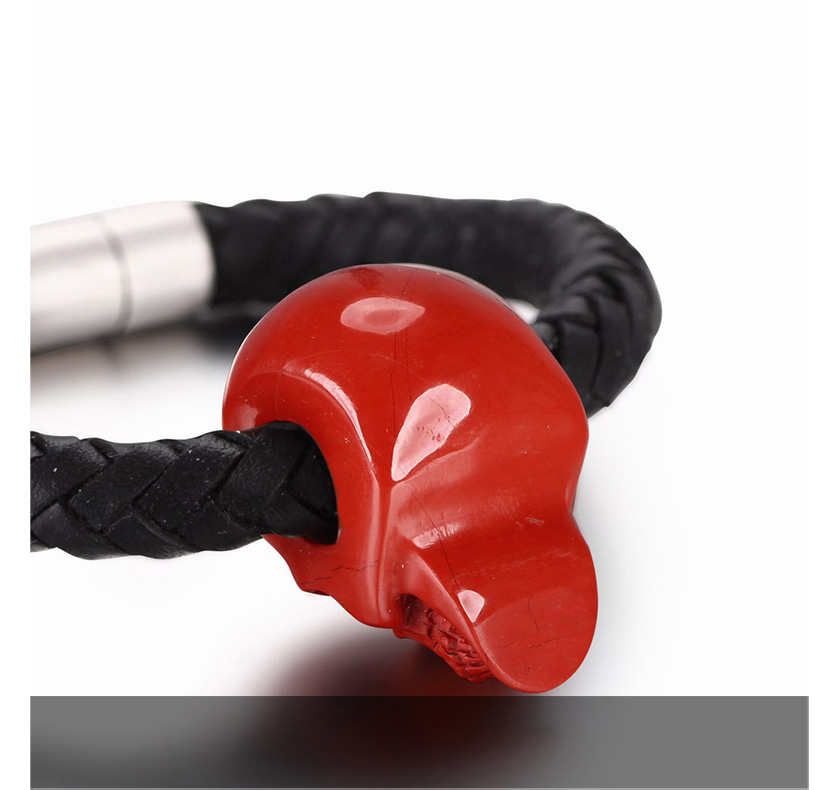 Stable
Red jasper has a 7 Mohs hardness which is far harder than most metals. The red jasper crystal skull is extremely durable and will resist scratching caused by coins, keys, and other metal objects. This is a bracelet that will be beautiful forever!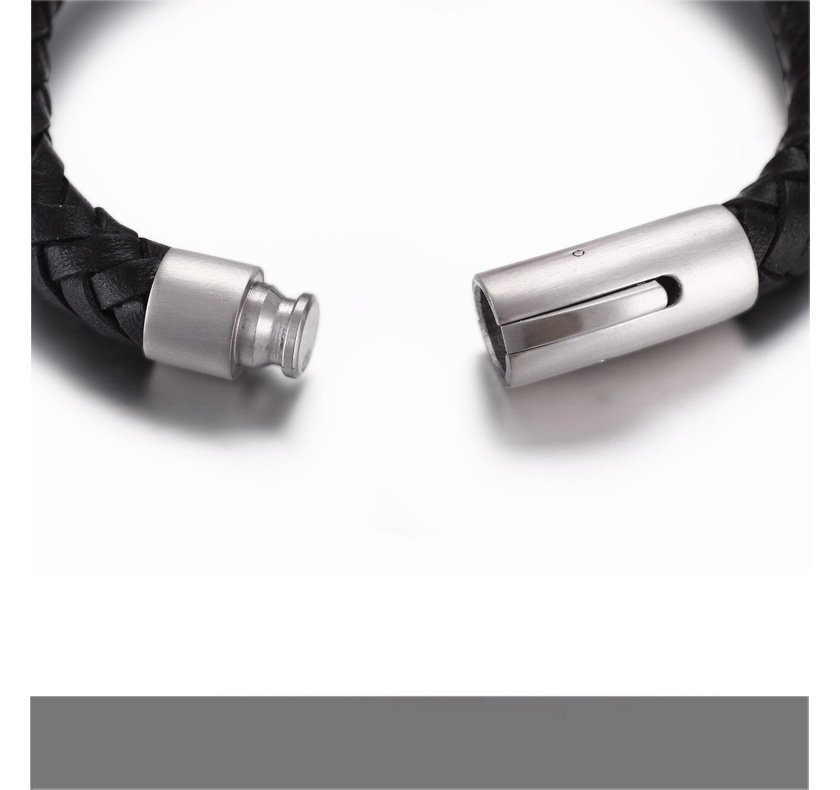 Easy
The frosted stainless steel clasp is so easy to fasten and unfasten. We researched and tested a great number of designs and finally determined this as the perfect one.
Own a crystal skull and express your style!
You can carry your crystal skull with you all the time! Pursued and collected by numerous people everywhere, crystal skulls are a worldwide sensation with mysterious origins and connections to the ancient Mayans and other ancient cultures. This wonderful bracelet adds a touch of class to your own individual energetic expression, style, and fashion, whether your interest in crystal skulls is crystal energy and healing properties, or simply the appreciation of their fascinating beauty.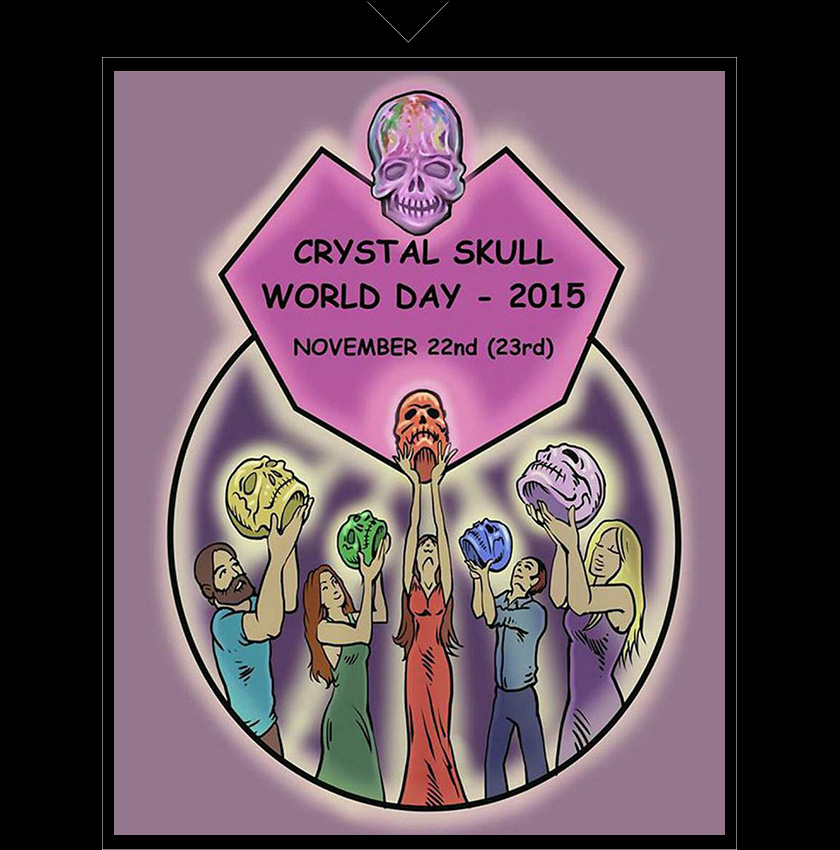 This beautiful bracelet is designed, carved, and fashioned by Skullis. For nearly 10 years Skullis has specialized in carving gemstone and crystal skull fine art sculptures and jewelry. Skullis' reputation leads the National Geographic Channel to fly to Beijing, Skullis' headquarters location, and film us during the making of a documentary they later broadcasted on their channel.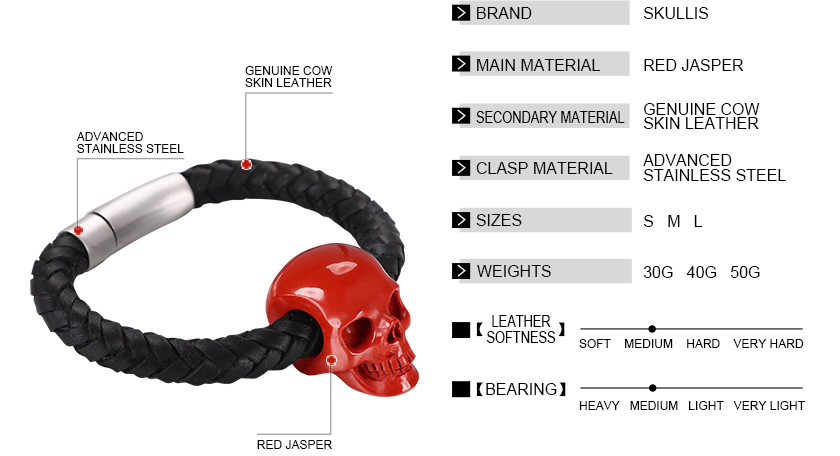 Commodity information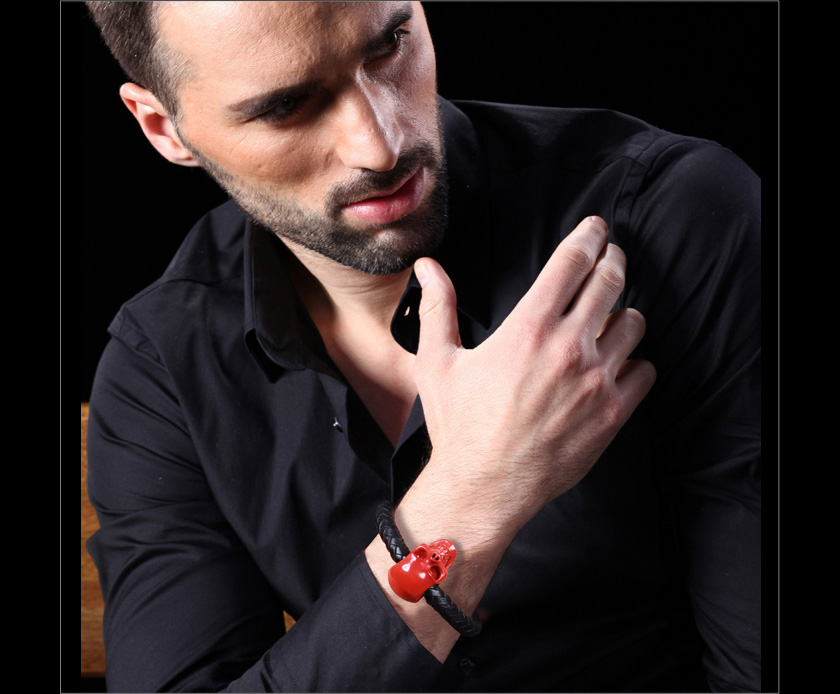 FOR BOTH MEN AND WOMEN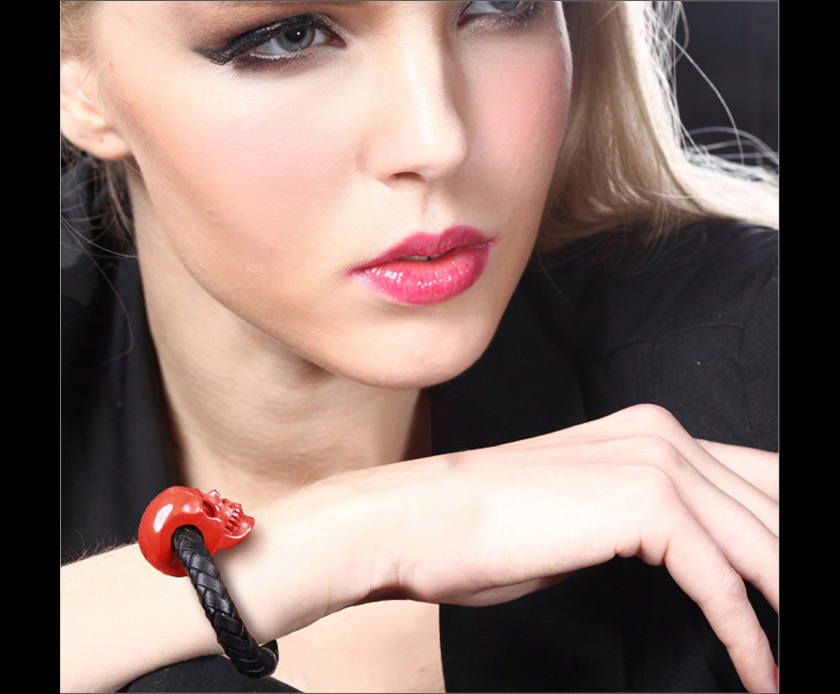 FOR BOTH MEN AND WOMEN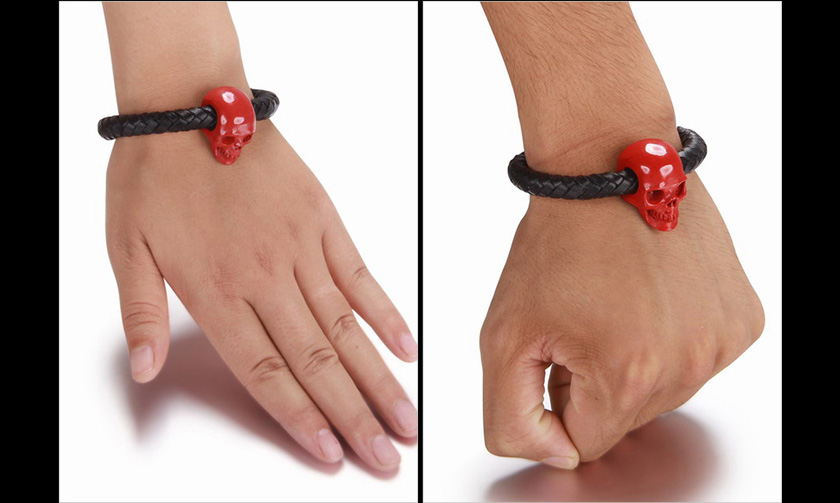 FOR BOTH MEN AND WOMEN
3 Sizes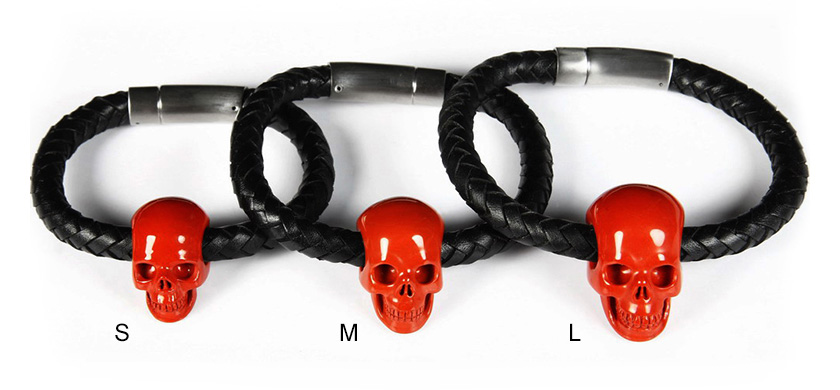 3 sizes are available: S, M, L, matching nearly all human wrist sizes. Just choose your size by clicking "Add to cart" button. Please note: different size of the bracelet is equipped with different sized skull besides different length of leather chain.
A FINE JEWELRY BOX FOR FREE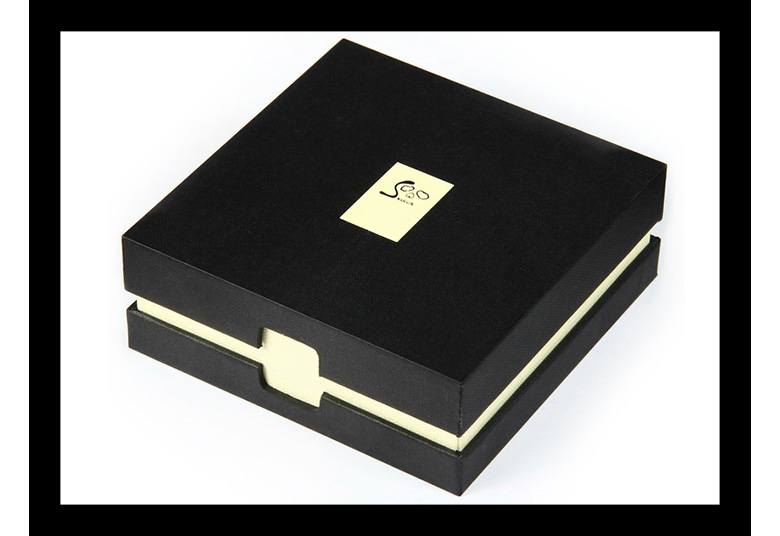 SKULLIS
http://www.skullis.com

Specializing in gemstone and crystal carving for more than 10 years.
Highly intricate sculpting with a dedication to attention to detail.
Selecting the best quality and variety of materials.
Continually refining and improving our designs.

| | | |
| --- | --- | --- |
| ORIGIN: South Africa | HARDNESS: 7 | NATURAL: 100% natural |
The skull pictured is the exact one you will receive.
You are welcome to save or print one or more pictures below as a certification of the skull's Skullis identity.
Click any picture below to view more convinently the higher resolution pictures.